A Miracle
MAG
December 9, 2012
Celebrated writer John Maxwell once made a simple, yet thought-provoking statement: "If we're growing, we're always going to be out of our comfort zone."

I do not intend to sound pessimistic, but the truth is that almost every single day, I wake up to a bomb blast. When I go to bed, I try to count the number of people in my city who have left the world that day; I try to imagine the unbearable anguish of their families – families who lost someone in a fraction of a second and may not have even been able to have the body.

I live in Pakistan, a country where anything is possible, where the word "blast" signifies turning on the television to check where it has happened. If we know someone who lives in the affected area, we panic for a minute, take the next five minutes trying to reach them and then, once we have learned that they are all right, have to move on. This indicates how ­desensitized we have become to the situation. I cannot blame myself or others for reacting this way, because there is very ­little we can do, except search for answers and then move on.

Not long ago, my mother was caught in the middle of gunfire. She works for a private company, and recently fired workers, enraged and poverty-stricken, had organized a protest – and a violent one. When my mother called to tell me what was happening, I asked her only one question, my heart pounding more with each word: "Will you be safe?"

She has always been a super-mom, doing everything perfectly, always in control. So I expected her to say, "Of course I'll be okay! I'll see you soon." Instead, to my chagrin, she answered, "I don't know, but we're all together."

I froze when I saw live television coverage of what was happening. There are ­certain excruciating, yet vivid, memories that will always remain with us, whether we like it or not. One will always be that TV footage. It was raining and dark, and the sound of gunshots will always be deeply and painfully etched in my memory. The cold, unforgettable sensation that gripped me made me shut my mind to everything except the images of what might happen if I lost the one person I loved the most. Will my mother survive this? She needed a miracle.

Finally, after five hours, I received a call from her to say that the police were going to try to get her out. I waited with a cold heart to learn her fate.

An hour and a half later, she was sitting beside me, telling me, over a cup of coffee, how she had driven out in the midst of gunfire. I got goose bumps when she recounted how colleagues had been hurt, and how lucky she was. This was my greatest miracle.

Living in a country like Pakistan, one cannot rely on the police to enforce law and order, the government to provide security, or the judiciary to punish the guilty. One has to rely on miracles. When a bomb-blast occurred six kilometers from my school, my father had to depend on a miracle as he called me multiple times to make sure that I was okay. I have to rely on a miracle every time I leave my house, hoping that I will return unharmed, along with those I love.

Relying on miracles has, however, helped me, as John Maxwell has said, to step out of my comfort zone and grow, and face whatever life brings my way. Instead of complaining about how difficult our lives are, if we just put twice as much effort into helping others, try to improve things around us, while hoping for miracles at the same time, perhaps one day we will not have to rely on miracles.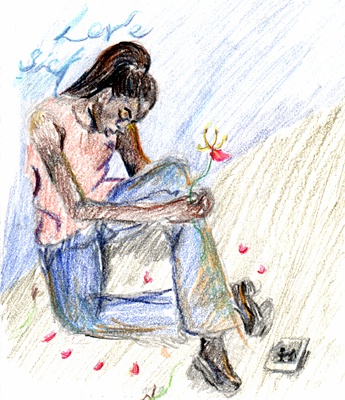 © Sherell B., Philadelphia, PA