Wings
November 26, 2012
"We wanted the transition to high school to be a fun and welcoming experience for students. We wanted them to get a chance to meet and work with teachers outside of the classroom. We also wanted the to work with upperclassmen who know what it means to be a high school. Lastly, incoming students come from a lot of different schools and we think it is important that they get an opportunity to meet and work with their classmates in a fun and welcoming environment." Rick Witte, Dean of students, said.

This year the wings program went from August 22nd through August 24th. It is only a three day program.

The first day of the program started with a big, and loud welcoming to High school. With help of the cheerleaders, marching band, gators and dance team, each student was welcomed with claps and cheers.

After the opening assemble, each student was assigned a class to go to and Peer Mentors to stick with.

The Peer Mentors are upper classmen, who were a student support system. Peer mentors led ice-breakers and served as tour guides between classes, sessions and activities. "A huge part of the Wings program's success is due to the great student leaders we have served as mentors. They do a fantastic job helping incoming students acclimate to high school" Witte said.

Rick Witte, Dean of students, also said, "There are also Warhawks: 101 classes during which students learn what it takes to be successful at Arrowhead. These classes include Student Activities, Student Conduct, Study Skills and a Google Technology class." All the freshman that join got to learn from the teachers point of few, as well as the Peer mentor they had point of view

Even thought they got to learn so much to be the best student they could be, the freshman got to do so many experiences.

Those experiences were; rock climbing, kick ball, ultimate Frisbee, making the new mural in the south campus cafeteria, and many more.
To end the experience at the Wings program, the students got to see a Hypnotist.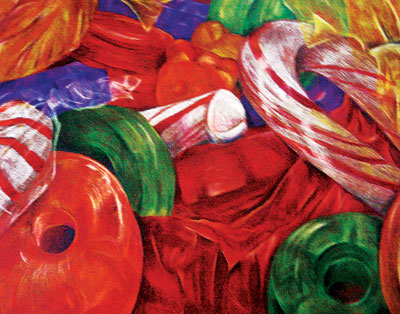 © Amy Z., Edmond, OK