Shooting Through
October 27, 2012
Ignorance. Is the force simply characteristic of our speck of the universe, or would we see it elsewhere? How would we even verify the ubiquity? Especially when ignorance is the very vice that extinguishes the odds of answering such questions altogether?

The cosmic mystery entails far more than the prospect of universal truths truly being universal. The obscurity that lies beyond our planet contains and infinite that is, well, too much to put to words. Describing our cosmos as very big, very beautiful, or very exotic would never quite do justice to our universe. It's a universe that contains substance far too massive for our minds to step back from and make sense of.

It is from this floundering state of mind that much of humanity derives its oblivion to the greater unknown. We can dwell in this ever-swelling mass and limit ourselves to the surrounding locality. Or at least, we thought so. A cosmic circus sparks before us, beckoning some human beings to aspire for a role in this ancient and everlasting performance. Their successes have brought us to the forefront of our present knowledge. They have inspired many to reach for the same, if not greater distances and break from the limitations of our earthly experience.
When all seems yet abstract, we can look to the pioneers of space exploration and marvel at the reality in our midst. Yes, the cosmos can be grasped, and my, what a ride it will be.

The most mind-bending things rest beyond this planet. What we find will be among the most exciting elements of human understanding. Above and beyond lies an infinite that we can only catch a glimpse of, and that truth in itself should call us forward.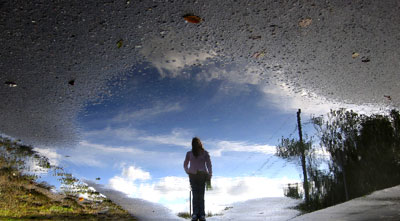 © Daniel H., Oak Bluffs, MA