How to Cry on Command
October 15, 2012
Drip. Drip. Drip.

Now that's not a leaky faucet. Those, are tears. Water works from a person's eyes remain as a famously used trick throughout the centuries. A trick to stop the nagging, a trick to make a person believe you. But how to get the tears flowing? Here you will find how to cry, without any real emotion behind it. This is How to Cry on Command.

There are many ways to get the tears flowing. Some tactics are easier than others, some less both emotionally and physically painful, but with the same outcome nonetheless.

First, the hardest way to start the waterworks. The emotionally struggling tactic, mind over matter (If a traumatic experience has happened recently, I suggest to not try this tactic. Your tears won't be forced, they will be real.) To start, think of something that touches you, the everyday citizen, within. Anything along the lines of a past experience, a sappy movie, or an inspirational book. Whatever gets you crying, will suffice. Then, believe what you are thinking. For example, let's say the movie Titanic always tugs at your heart. Pretend to be one of the main characters Rose, when other character, Jack, dies. In other words, put yourself in a particular character's shoes and use mind over matter.

If that first variation didn't work out for you, you're in luck. Living in the 21st century means more success. Meaning, that mind over matter no longer exists as the only way to cry emotionless-ly.

To begin with, the only way to win a staring contest: do not blink. To cry, force your eyes open without using our hands. Now, don't look like a wide-eyed zombie, just try to look natural. Make your eyes a little bigger, and whatever you do, don't blink. Keep your eyes open for about a minute and the tears will surely flow.

Next, we have a physically painful tactic; pinch your hand. There happens to be a soft spot right between your index finger and thumb. The tendon there has a pressure point, so to start the tears immediately, pinch that tendon extremely hard and fast, and you will look like your cat just died.

For a last resort, if all else fails, try this guaranteed variation: rub Vicks under your eye. Most important, do not get any in your eye; rub right under where you would get eye bags, where the ends of your cheek bones begin to form. When rubbing Vicks, remember that a little amount of this cream will get you a quick flow of tears. A lot of Vicks will have you pouring waterfalls.

And if that doesn't work, just use the old fashioned way! Cut some onions.

Now that you know how to cry on command, you might want to gain knowledge of some tips and tricks that will provide you the easiness of the waterworks. To start off, drink lots of water. Tears will flow with water in your system. Then, practice alone daily. Practice makes perfect! Using repetition will make crying on command a lot easier. Next, do not overuse your tears. Doing that will make you a perfect example of the boy who cried wolf. Your tears will lose effect, and nobody will even hand you a second glance. Finally, put this new talent to good use. Become an actor, a drama teacher. Or just play pranks!

Happy Crying!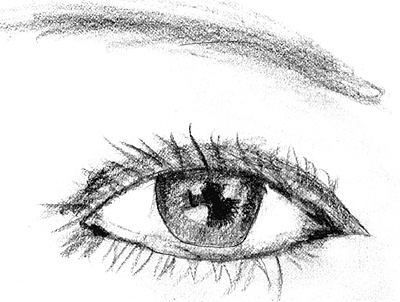 © Natalie D., Fanwood, NJ