The Box Labeled C. J. W.
August 31, 2012
I make my way into his room, in the early hours of the morning. I walk over to the loose floorboard in the corner of that baby blue room. I feel for the hidden notch in the ancient wood floors. I find it and hook my finger into it, to lift the wood out of its designated place.

This was his hiding place. This is where he hid his most prized possessions. I wasn't aware it was even there until after he was already gone. At his service, the little boy from down the street came to me and said how sorry he was for our loss. He's the one who told me of my son's special place.

Inside, I find the little oak box he made with his father the summer before it happened. On the lid were his carved initials: C. J. W.

The sight of this beautiful box instantly fills my mind with memories and my sad eyes with tears. I can still hear his laughter and see his smile. I can remember the pride that was so clearly painted across his small face as he showed me the finished product. "Look mom! Look what Dad helped me make!" he'd said. His words seemed to echo around me.

"It's beautiful," I'd said. Now, I wish I'd said more. Not just then, but during the entire six years I was blessed with his presence. There was so much more I had wanted to say but I thought I'd have more time.

It took what little strength I had left to lift the lid of that little oak box.

Inside, I found several things. All exactly as he left them. All exactly the same as the last time I looked inside.

There was the normal things boys had; marbles, baseball cards, my father's pocket watch. Then, there were the three special things I remember most. Three things I was surprised to find. I hadn't known he's cared about them.

I pulled those items from the box and laid them on the icy morning floor beside me. A 49ers playing card, a dark feather, and a small gold dog tag.

To some, these items would seem random and unimportant. But to me, a grieving and heartbroken mother, they meant the world. They reminded me of the boy my son was, and the man I knew he'd become. Each item held a story and they all had one thing in common. Carson James Williams.

One summer, not to long before Carson died, my husband, David, took him to see the 49ers play. Although Carson was young then and didn't understand the game he was so excited to see the team in action. He often watched games on the television with his father. It was something they did together on sleepy afternoons.

Before the game began, David told Carson that he could pick one item as a souvenir. Carson browsed the multiple carts and stands and finally picked up a single, square item. He showed it to his father and said, "This is it Dad. This is what I want."

In his hand was a pack of 49ers playing cards. David purchased the deck and they returned to their seats.

Carson took that deck of playing cards everywhere he went. David showed him how to play Solitaire and Slap-Jack and I often found them on the back porch laughing and having a good time.

Eventually, Carson lost most of the deck and after a while, he was left with only one card as a memory of that day. That one card now lay in my hand. A single Ace 49ers playing card.

For Father's day one year, we decided to take a fishing trip. We rented a camper and set a date. Carson was so excited when we told him, that he started packing that day. We weren't set to leave for another two weeks.

I can remember the day we arrived at the camp site. Carson was running in all directions. I asked him what he was doing, and he replied, "I'm exploring Mom. That's what I'm going to do when I get older! I've decided." He continued to run about the site looking under every rock and in every bush. He came back for lunch with scraped knees, dirt on his face and holes in his clothes. I can remember being upset, but laughing it off. I decided that those things didn't matter. He was making memories and being a child. Who was I to take that from him?
After we finished eating, we all headed down to the water. Once there, Carson proceeded to look for adventure. He came running over to us with an incredibly small feather in his hand. "Look what I found! Isn't it cool?"

He was so excited about his discovery, but I was worried about the diseases. It sounds silly now thinking about it. I never knew he had bothered to keep that feather. I had always assumed that he had left it behind when I didn't see or hear about it again. Now I know that that small, dark feather really meant something to him. He thought it was necessary to keep it and now that fragile necessity was a part of him that I could hold onto.

When Carson was young, David and I bought a puppy. His name was Clover and he was a yellow Labrador Retriever. Carson fell in love with him the minute we brought him home. They became instant best friends. He never went anywhere without Clover and Clover never went anywhere without him. Each night, when I went to tuck Carson in, Clover would lift his sleepy head as if to ask, "Whose there?" and each night he would be snuggled up against Carson in the bed.

We took them to the pet store and Carson picked out a bright red collar and we purchased a small gold dog tag that read, "Clover. Owner, Carson Williams." Carson put the collar around Clover's neck. We took a picture of the two of them; Carson kneeling on the floor and Clover licking his face.

Six months after we brought Clover home, he escaped from the backyard. That afternoon, David and I discovered that Clover had been hit by a car. We talked about replacing the dog before Carson noticed his absence, but soon realized he would be able to tell the difference. We came to the decision that this would be a valuable lesson for Carson to learn. Eventually, everyone's time is up. Ironically enough, Carson's time was running out.

He didn't take the news too well. I wouldn't let him watch as David dug the hole and lowered Clover's body into it. Rather, I told him to draw Clover a picture and David set it inside the hole before covering it with dirt. When it was done, Carson covered the spot with stones and then said, "Clover, you were a good dog. I'll love you forever." Then he turned and went inside. I had never noticed the dog tag was missing. I had assumed that David had buried Clover with it. But somehow, Carson had found an opportunity to save it from the earthy grave. Now, it lay in the oak box next to that picture.

I make my way into his room, in the early hours of the morning. I walk over to the loose floorboard in the corner of that baby blue room. I feel for the hidden notch in the ancient wood floors. I find it and hook my finger into it, to lift the wood out of its designated place.
It's been ten years since we lost Carson and every year on the anniversary of his death I come into this room and I pull out this precious box with my son's keep sakes. Every year I relive the memories from those six wonderful years. I remember all the times my son laughed and all the times he cried. I remember all the things I said to him, and I think of all the things I'll never say. I remember all his birthdays, and I mourn for all that are lost.

Every year I cry for my baby boy. He would be sixteen.

Every year I relive those last six months we had with Carson; the trips to the doctors, the medicines, the surgeries. His last few months were filled with pain, but they were also filled with love.

There will never be a day that goes by that I don't think of him. Everything reminds me of that little boy I was blessed to call mine. I long for the day when we can be together again. But for now, the only thing that sooths my never mending heart, is this little oak box labeled C. W. J. that lies beneath the floorboards.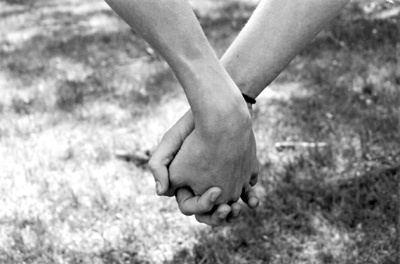 © Alexa T., Pompton Plains, NJ