The Rain
August 1, 2012
"When the rain comes, they run and hide their heads. They might as well be dead.
Rain
I don't mind
Shine
The weather's fine"
Oh, but I do so mind! The house is flooded again. That's funny, because last year they'd told us the plumbing was fixed and we wouldn't have to worry about flooding anymore. What do they have to say for themselves now?
To the great irony of the summer spirit, the rainy season in Mexico Is wedged right where the sunbathing, shorts, and sunglasses should be. Of course, most of my friends don't mind, they fly off to sunnier, beachier places for the summer. Me? My flip-flops are only good for wading on our former carpet, which is now starting to look like our own private lake. When we rented the apartment, which used to belong to my dad's best friend, We were so happy that it had a garden and a patio! Being the lowest apartment with the building little did we know about our wet,smelly fate as soon as the hurricanes decided it would be good to hit the coasts of Acapulco, involuntarily shoving remains of storms into the city. But the part with the water isn't the worst part. After vacuuming the water out, comes the stench of the wet carpet. Smells reminiscent of a wet dog invade the house. And what's the worst part? We have to wait till the rain season lowers down till we clean the carpets.So what do we do? We sit and wait for the rain to vanish away.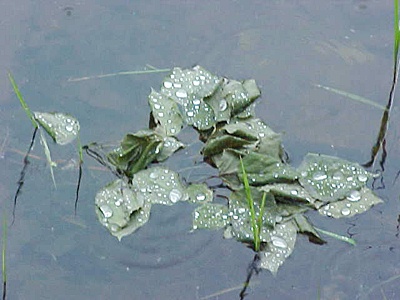 © Elaina B., Waterloo, NY