And Infinity
July 30, 2012
I am immovable. I believe that each individual has their own set of core values, values that define his or herself and through which, shape his or her life. My own values include compassion and respect, two ideologies that I refuse to waver by. By asserting myself as immovable, I am able to enter any situation as me, knowing that I am bringing in my eternal morals to the table and act through them. Immovability creates me.

I am movable. Those who are movable determine the right path and deduce through logic and much convincing. Similarly, I am stubborn, but not so that I lose touch with all reason and logic. By keeping an open ear, I maintain an open mindset, and can constantly adjust what I believe based on the situation. The ability to alter my judgment is to adhere to my concepts of compassion and respect. Movability equates listening to peers, superiors, and subordinates, and acknowledging their opinions. Movability allows me to stand by my values, even as I adapt to demanding challenges. Movability augments me.

I move. Forwards, backwards, towards success. No matter what point I stand at in my timeline of life, there is always a goal. To move is to have initiative; to perceive what I want and to have the initiative to complete it. This takes organization and support from those around me, applying the concept of adapting to situations. Moving is the continuous threat of falling behind, and the battle of fighting to the front lines. Moving is my sweat and hard work.

To limit ourselves to merely one category is to limit what we can accomplish. Just as how no one can be judged by merely a single characteristic, to have such distinctions places us in a column that can never paint the true colors of our character and individuality.

Rather than being divided into a fragment of Franklin's 'movement' pie, if I were to choose one word of the phrase "those that are immovable, those that are movable, and those that move" to describe myself, the one that seems the most fitting would be 'and.'

I am immovable. I am movable. I move. And...

'And' extends on forever. Whatever one perceives now, can never show the true extent of one' s character, whether it is hidden, or whether it has room to continue to grow. 'And' is open ended, and limitless. I see myself as an 'and', because even I do not see an end yet. There is no end to growth, and there is never an end for development.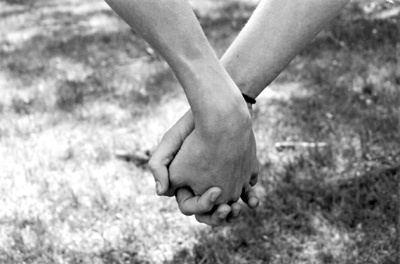 © Alexa T., Pompton Plains, NJ