The trip
June 22, 2012
Yesterday, we went to Hope Chinese School's picnic. It was kind of boring, but in some ways, it was also very fun. The trip was about half an hour, but it was worth it. By the time we were there, I could already see the smoke coming out, and the smell of hot dogs and pizzas. My mouth was watering, for it was noon, and I haven't eaten lunch yet.
We were in a big line, waiting to get served. The food's tentative smell traveled to my nose, and I couldn't wait to eat the good stuff. Finally, after a few minutes, we arrived at the table. I got a water bottle, a pizza, a hot dog, a zong zi, and more delicious stuff! After we ate, we rested for a while, and then we saw some people beside us doing a race. Mom told me to go too, so I went. There were ropes in front of me, and we had to go across them. But even more challenging, we were blind-folded, so we couldn't see anything. We started, and I flailed my arms frontward, like a zombie. I was confused after a while, because there was nothing in front of me. People were laughing, so I thought I was going the wrong way, and I kept on turning in circles, until finally I asked out loud: "Is it over? Is It?" And then I lifted my blindfolds, finding the ropes all gone. I was still very confused, and then I got it: there were no ropes after all! I groaned, thinking, oh, how stupid of me! I could've just gone right pass the field all along!
But then, another race began. The rules were simple: all you had to do was to make the amount of money the announcer asked for. Boys were 1 dollar, girls were 50 cents. I was very good at math, for I got 90s and 100s all the time. This was mind math, my best math. Of course, I won easily, and I got a new strap watch. I was very proud of myself for what I had done.
But alas, we had to go home. I sat in the car, looking longingly back at the picnic. Oh, how I wished to eat the food and do the races again!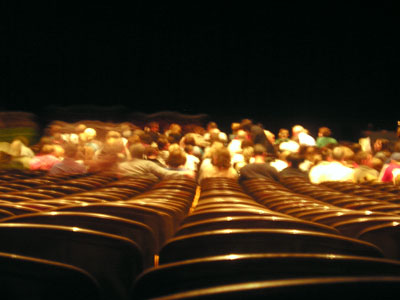 © Jessica P., Bethel Park, PA