A Beautiful Movement
July 9, 2012
The world is full of many different opportunities and possibilities. Each of them opens a door to a whole new world filled with unique ideas. These ideas try to make this world a better place to live in. With the help and motivation of people, together we can start a movement that will benefit our future in a positive way.

In my opinion, TWLOHA (to write love on her arms) has been the most important social movement of the 20th century. This heartfelt organization has thousands of members in it, letting every American know that they have a purpose in this world and they absolutely deserve to live. This unique organization and movement helps many people all around the world undergoing depression and having suicidal thoughts. Many teens and adults in America are a part of this great movement. They inspire people to keep moving forward in life because they are truly special and they belong. Everybody matters.

TWLOHA is a very important social movement because it lets Americans know that they have a special place in this world and that they are all individually loved by others. Everyone has a purpose in this world because that's why they were born. Every human being deserves to live! TWLOHA inspires and motivates people to have a positive image about themselves.

Some of my peers at school are a part of this beautiful organization. I have talked to them personally about this movement. TWLOHA is a very unique organization that truly opened my eyes and made me realize that every person is beautiful and that they have a special purpose in life. It also inspired me to become a stronger person who has the motivation to overcome the hard obstacles of life and to never give up on myself no matter what happens. One day I would love to help and be a part of this unique and motivating movement.

As you can see, TWLOHA (To Write Love on Her Arms), is a very inspirational movement that opened my eyes. In my opinion, this organization is one of the most important social movements of the 20th century in the United States of America. It made me realize that there is a rainbow after every storm. There is a bright flickering light shining at the end of every tunnel. TWLOHA truly opened my mind and touched my heart.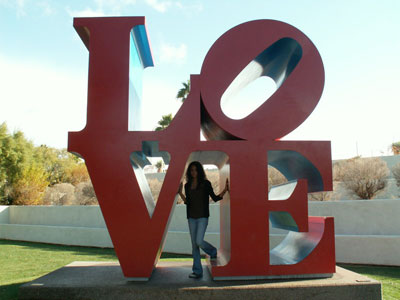 © Shannon E., Glendale, AZ