Improving Pittsburgh Through Young Artists
May 8, 2012
Every student at my high school has, at one point or another, brought pizzazz to Pittsburgh's cultural district. It's not just painting evocative murals and chalking the sidewalks with poetry—many of the students are serious philanthropists. The Visual Arts Department is participating in The National Junior Arts Honors Society's effort to provide artistic opportunities for elementary schools that don't have arts programs. The theater majors, along with Quantum Theater, have written and performed skits at local schools, the instrumentalists recently played at the Home and Garden Show to promote awareness about teen bullying, and senior vocalist Angela sang the National Anthem at the 31st National Veterans Wheelchair Games.

It's not just about promoting the arts, either. My school has more than five clubs that aim to improve the quality of life and uphold justice in society. On January 10th, over fifty Amnesty International members, the majority of whom were students, boarded a bus to Washington D.C. to protest the 10th anniversary of the installment of the detention camp in Guantanamo Bay, Cuba.

My school's branch of Amnesty frequently participates in humanitarian things like this, and they aren't the only ones. "Environmental Club is constantly looking for new ways to help the community, close to and far from home. Just last week, we called Michigan State University to protest the new energy plan," says Caitlin, student and member of Environmental Club.

My school is also a big supporter of LGBTQ rights, having a large gay community in its midst. Liz, a member of Gay/Straight Alliance, says, "This week, Friday, is National Day of Silence, and we're selling bracelets and candy for our donation fund. We're doing this to make people aware of bullying in the gay community."

It's inspiring to see students interested in using their skills to better the community. Hopefully, my school will continue to set an example for neighboring schools, because, in the coming years, it will be very important for young adults to step up and become involved in social justice issues.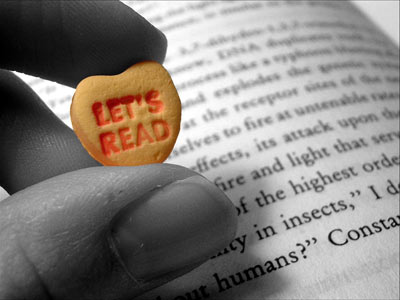 © Amy D., Troy, OH