My beloved sister Laura
April 30, 2012
It had been a terrible week; my whole family had been suffering from Tonsillitis. It wasn't surprising when my twin fell sick that morning, we were practically besties, so she presumably caught it from me but like all of us she got over pretty quick.

It had been a couple of weeks since she was sick and she was complaining about a sore throat. At first I just thought she was whining, she tended to be a bit of a woos. As days went by my mum and I really started to worry for her, the best option was the doctor.

I always hated the doctor, it just seemed so creepy. So you can imagine how glad I was to leave the place, especially knowing that Laura's problem where the effect of tonsillitis and she was scheduled for an operation to remove them later that week. I knew everything would be ok

I was sitting in Laura's ward waiting to tell her about the latest gossip at school. The operation was taking longer than we thought and just as we were starting to get worried a doctor entered the ward, but no Laura. He took mum outside, I tried to eavesdrop but I was out hearing range. Mum walked in teary, I knew something was wrong, but I was not expecting such terrible news. Laura had Leukaemia.

Over the years I was hard for our family. Laura was constantly in hospital having chemotherapy and was no longer attending school. I was distraught, seeing my best friend cough up blood and be hardly able to move was incredibly difficult. I move onto year seven without her, I had my other friends to comfort me but it just wasn't the same.

About half way through year seven things were great. Laura's beautiful, lush brown hair was growing back and she was almost ready to come back to school and our community had organised fundraisers to buy her a laptop. One day she became sick again, but this time it was worse and she continued to stay that way for the next couple of weeks. I began to fail tests again, all I could think about was being by my sister's side.

I was one Tuesday when I decided walk slowly to the hospital, I couldn't bear to see my sister in such a terrible state any longer. I walked her ward it was empty, this often happened so I wasn't worried. Suddenly mum walked in crying, I knew straight away. Laura had died and if I hadn't of walked slowly I would've got to see her before it happened. I could've helped keep her alive, I could've got the doctors quicker.

It's been three years since my twin sister Laura died and I think about her every day. I am now apart of a leukaemia charity helping kids with acute leukaemia just like my twin sister Laura.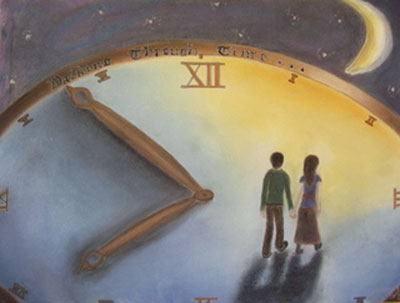 © Carollynn G., Hawthorne, NY