Dear Ashley
April 23, 2012
I'm sorry for everything that I did to you to hurt you! I never meant to hurt you at all. I thought I was trying to protect you from being hurt, but I guess I hurt you anyway. I'm so sorry. Just think; we had great times that we've had together and not just bad ones. I still remember, the time at your house, when we would go to your next door neighbor's because we would be given candy and gifts from him. Remember when we would swing on his hammock together and just talk and laugh for hours or until I had to leave? Remember the time we were at the park across my house, and I broke my arm? All the fun times we had are still stuck in my head. I know they are in yours too because we had great times together, and you don't just lose those memories. I know that you miss what we used to have because we are like twins.
I have the same feelings you have. I still remember the way your white, bright, Barbie-filled room looked. Its strong-smelling perfume filled the room. I still remember the way you smelled. You smelled like wild roses in the middle of spring.
Remember when we were young?
Remember when we grew apart?
Remember when we took that first step?
Remember when we took the first fall?
Remember when we first met?
Remember when we sang together?
Remember when we became best friends?
Remember when we hit rock bottom?
Remember when we ended our friendship? =(
I just want to tell you I'm sorry and that I still love you. We were true friends that had our ups and downs. You know the secrets that I could never tell and when I'm quiet you break through my shell. True friends go until the end of time.
They find the stuff you need; friends go on through the ups and the downs because they have someone to believe in. That's what we are as true friends; we stick together like peanut butter and jelly sandwiches.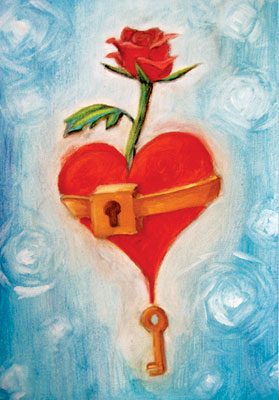 © Louisa L., Pleasanton, CA