Justice for the American People
April 14, 2012
On the day of May 1st 2011, the United States captured and killed the nation's most wanted terrorist: Osama Bin Laden. Osama bin Laden was the leader of a terrorist group named Al Qaeda. On September 11th, Al Qaeda members crashed planes into the World Trade Center and New York's twin towers, and killed thousands. After the attacks, Osama bin Laden became the number one most wanted person issued by the United States.

Bin Laden then went into hiding. Navy forces went to Pakistan to find, and kill him. Almost ten years went by before U.S Navy Seals found him. The U.S Navy did not expect to see him living in a large mansion surrounded by wired fence. This mansion was near Pakistan's capital, Islamabad. The U.S Navy surrounded bin Laden's mansion with helicopters, and found him and one of his wives, on the third floor. He was then shot in the head. Later, his body was put in a coffin and dumped into the ocean.

The American people were relieved. Citizens all over the country celebrated the death of Osama bin Laden. People waved the American flag, and sung the national anthem. Those who lost family members will finally feel safe and secure. Justice has been served to the nation, especially those who lost loved ones. I talked to people in my community to see what people think will happen in the future, now that Bin Laden is dead. Natasja Baron was among the people I talked to.

"Now that Osama bin Laden is dead, Pakistan might plan future attacks on the U.S".

Natasja is right. Osama was a very important figure to the Pakistanian community. Many people looked up to him, and saw him as their leader. News stories even report that Pakistan's government officials helped hide bin Laden. I went to The Week.com to find more information. It read:

"...members of Pakistan's Inter-Services Intelligence Agency (ISI) had been helping the terrorist leader avoid capture."


To find even more information regarding the death of Osama bin Laden, I talked to Marie Johnson. I asked her: "Do you think that bin Laden should have been arrested before he was killed?"
"No," she stated. "Osama bin Laden was a terrorist, and also a wanted man."
"But some people say that the Constitution states that everyone is innocent until proven guilty." I responded.
"He has been proven guilty many times."

Marie is also right. Osama bin Laden confessed to every crime he was committed with. He did plan to kill thousands of people on nine-eleven. He did want America to suffer. He did want to take our country from us. Osama bin Laden is a terrorist. The American people deserve justice, and justice was served.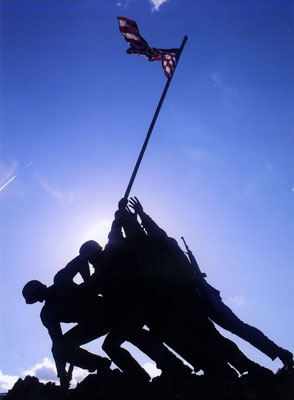 © James M., Glendale, AZ