Happiness According to the Writing Club
March 7, 2012
We all have different ways of interpreting words. This was inspired by Sarah Dessen's book, Lock and Key. Ruby has to find out how various people define the word family. So I asked my friends to define happiness.
-Willow: Sitting at home in front of a computer instead of being pestered by idiots.
-Andrea: A calm peace.
-Laila: Joy.
-Maya: When you can see more good in the world than bad even though they are equally present, and to think of others more than oneself. To feel the burden of the world be lifted from your shoulders and enjoy life.
-Kate: To be loved by friends and family.
Aimee: Maya pretty much summed it up.
One word. Already six interpretations. And me? I think that happiness is to know that when you die, you are going to heaven and knowing you left some good in the world.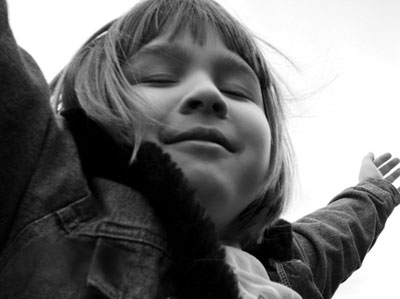 © Morgan C., Fridley, MN