Something Never Forgotten
January 20, 2012
Everyone has something in their life that they will never forget. Something's in life are worth remembering and others just keep coming back into your memory weather you want to or not. One thing in my life that I will never forget is when my Mamma Doris died. The memory is as clear as yesterday or more realistically this morning. Memories are good thing and help you remember the good times in the past as well as the bad ones that someone can learn from.

After school I always went to my friend's grandmas and hung out every day. One day my mother and grandma came to get me and I didn't want to leave. I wanted to stay and eventually I left because they said if I knew what was going on I would want to leave. I got my stuff and left. When I got into the car, they told me that Aunt Abby called and said if we wanted to see Mamma Doris alive, we need to get to Rock Hill right then.

This was not the first time we had gone to see Mamma Doris but little did we know time was her time to go. The ride to the hospital was very quiet and emotional. I really didn't know what to think. I never wanted to admit that she was dying. Memories of my life started to play in my mind and Mamma Doris was in almost all of them. From the time I was little, she always came over until she moved in with her daughter when her health got bad and even then called once a day and sometimes more to check on me.

When we got to the hospital, my grands and I ran to the room. When we arrived in the room, aunt Abby said that Mamma Doris told her we were coming. The crazy thing about it was she had not talked to anyone in about a week. When I walked into the room I tried not to show emotion. I sat down on one side of the bed and my grands sat on the other side. I looked at my grands and she told Mamma Doris that she loved her. I told her that I love her and it was okay for her to go because she had been suffering a long time.

Not long after, the nurses came in and asked us to leave for a few minutes. We went into the waiting room and waited for the nurse to come out. Aunt Abby asked Grands to come with her into the room that Mamma Doris was in. Grands came back out and said that Mamma Doris had passed away. After hearing the news, I broke down into tears and wanted nothing to do with anyone.

My family helped plan the funeral and ended up ridding to the funeral in the family car with the rest of the family. Although we were not family, Mamma Doris considered us to be family and Aunt Abby said she would have wanted it that way. When we were at the funeral home I stood beside the casket and pictures of me had been put around her. The reason for the pictures of me being in her casket was because she always had a picture of me everywhere she went and they were all in her room. When the day of the funeral came, we sat with the family at the front near the casket and preacher. When the casket was closed for the last time, I cried like I had never cried before.

Even though I knew she went to a good place and was no longer in pain, the fact that she was gone was hard to believe. Every night before bed I wanted for her to call like she always did. To this day, the family is still close but there is a sadness that can't be filled. We stuck together through everything and made it through a hard time.

My story is an example that with everything that happens in life family and friends are always there for you and memories will last a life time. You have to make the best time that you can with the people around you because you never know when their day or your day will come. Even five years later the fact that she is gone makes me sad but the memories that I have with her will last a last time. She may have left this earth but she is forever in my heart.

The fact that without Mamma Doris I wouldn't be alive because she helped bring me back to life the three times I stopped breathing, makes me thankful for the time I spent with her. The last minute that I spend with her was special and I wouldn't take it back for the world. I have pictures and I remember the little things she did when I was little like drawing on my face to make me fall asleep or stop crying. Everything is different without her but I have an angle watching after me and making sure I am safe. I love you more than you will ever know and I will never forget the things we did together till the day I die.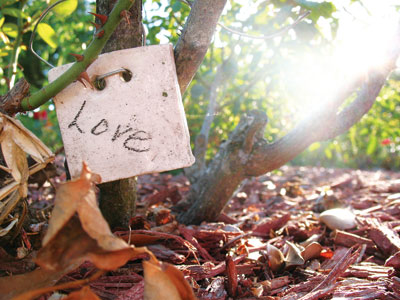 © Danielle L., League City, TX