30 Days and 30 Letters - Day 3; Your Parents
December 18, 2011
Dear Mom and Dad,

What can I say? You guys have put up with so much crud on my end. Not only did I leave you guys for foster care, I have threatened to leave and never come back on several occasions. That was never fair of me. I always say how you treat my older brother differently from me, and I say the same about all of the other siblings.
For the longest time I've been so mad at you both. Mom was one bad thing, and dad was another. You guys have screwed up so bad on many occasions, but you've also struggled to make it right. You strove to improve, and I did nothing but get in your way. Is that fair? Not really. I remember a time when dad finally used my own threat against me. If I couldn't follow your rules, I could leave until I did. It was bittersweet hearing that, and I seriously considered it.

Still what would I do without you guys. It isn't fair at all. These mixed feelings tell me to go one way, and then another. Is it like that with all parents? I've never had this problem with any other parental figure, but I guess I've also never had so much commitment from any either. Even my guardian sometimes doesn't put in the work you two have. After all, who drives me to school? Who took care of my therapy appointments? Who let me cry on their shoulder when my life was so awful all I wanted to do was cut myself off from the world and get myself thrown in juvie.

Yeah. I considered that too. I considered a lot of things to get away and sort myself out a little. That's why I knew foster care was my only option.
I love you both, and I hate you both so much. I'll leave this letter between good and bad because I don't feel like lying or sugar coating the situation by saying, "Despite all our differences, I love you guys anyway!"
After all, if you guys remembered to teach me one thing in the very beginning of my life, it was that lying will seriously hurt you in the end.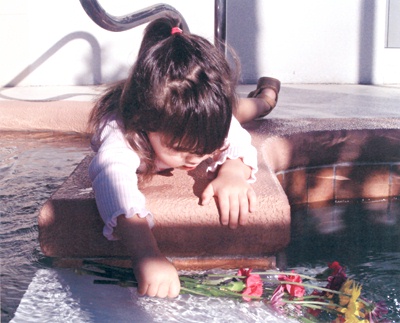 © Courtney C., Palm Coast, FL