Taylor Swift
December 16, 2011
Taylor Alison Swift was born in Wyomissing, Pennsylvania on December 13th, 1989. Her family includes her mom Andrea, dad Scott, and brother Austin. Taylor's interests and hobbies include: Love, boys, relationships, songwriting, watching movies, and boating. After moving to Tennessee, Taylor attended Hendersonville High School. She has won many awards ranging from Top New Female Vocalist, to Buckle Breakthrough Video of the Year. She has won over 20 different awards. Taylor also had the honor of being nominated for a grammy for Best New Artist.
Taylor knew she wanted to be a country star whe she was only six years old. She started by writing songs and performing them at fairs and festivals. She won many contests. A talent manager named Dan Dymtrow noticed her and started working with her. Dan took Taylor's demo to Nashville with him and they recorded a new one. RCA, a music label in Nashville, offered her a development deal. The Swifts were moving to Nashville! Taylor walked away from the deal a year later, and was hired at Sony/ATV as a house writer. She was the youngest writer they ever hired. She started working with a writer named Liz Rose. They co-wrote many songs together. Taylor didn't really like writing songs for other people to sing.
Scott Borchetta attention was caught by Taylor's songs. He started his own label called Big Machine Records. Taylor released songs that went platinum and hit number one. She started making guest appearances and released her self-titled album. She toured with many country stars and eventually ot her own tour. She is still with Big Machine Records today. Taylor is one of the biggest names in pop and country music today.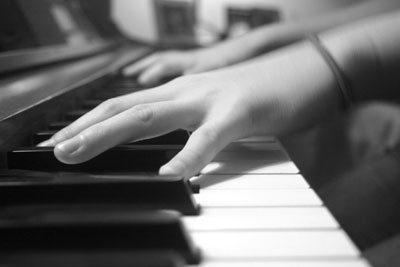 © Elizabeth S., Newton, MA