Today's society
January 5, 2012
Today's society has us thinking that we aren't beautiful. Society's definition of beauty is tall, thin, stunning eyes and a clear complexion. Most of us struggle because we feel like we can never be one of those beautiful girls that appear on magazines, t.v, or even fashion shows. Being beautiful isn't about having that gorgeous body. Some people are judged by the way they look, but not by who they are as a person.

Society hasn't shown us real and natural beauty. Show's like "America's Next Top Model" can sometimes bring girls down because of the expectations and standards that are said on the show. Some people don't think that what they say can hurt others. Forget about their expectations. Forget about what other people. Forget about everything. You don't need makeup to look gorgeous. You don't need to be thin to be considered "beautiful." You don't need to wear clothes that are shown in magazines just to fit in. You don't have to have perfectly straight teeth. You don't need to have skinny legs, or even that 'perfect' figure. Some of us see those models and would kill to look like them.
What's on the inside is what matters, and that is true beauty. I believe every person is beautiful in there own way, and we should all feel that way. Forget about society's idea of beauty and just remember that you are beautiful just the way you are and don't let anyone tell you otherwise.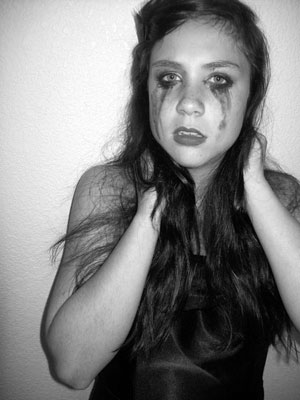 © Tiana D., Monument, CO