Pioneer of Words
January 1, 2012
As the wise one once said to me, write it down. Just hold the pen and let your thoughts flow like the ink, onto the pristine ashen paper, tarnishing its bare surface. I gave it a shot, I truly did. It intrigued me. The letters froming words, the words forming phrases, the phrases describing your thoughts, all written down in an almost lyrical sense. Striving to make it worth reading, I did not realize I was killing the soul. I was killing the essence by trying to make it something it was not.
I would laugh, weep ans stay satisfied at how they managed to play with my emotions with mere words. But they weren't mere words. I tried to follow his style, I tried to follow hers. Three attempts. It was enough to break me into realizing that it wasn't just meant to be. I couldn't be the one who could write it down. I couldn't be the one to transport you to another place with a few lexis. And yet here I find myself in a position where I can't turn it against it as I had before.
I must do it. I must try. But this time I don't find myself trying. I don't understand why it's different this time. I have no one to follow anymore. I am at a loss at what to do, yet I am not. It flows out with ease and it makes sense. It's a cluster of thoughts in a mess yet it pours out in perfect order. It's chaotic. It's delicate…… it's mine. Me.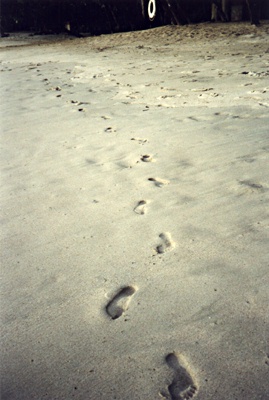 © April W., Rogersville, MO