Building and rebuilding!
December 11, 2011
The Saudi billionaire, Alwaleed bin Talai, recently made plans to build the the tallest skyscraper in the world in Jeddah, which on its completion would surpass even the 828-metre Burj Al Khalifa of Dubai, the tallest tower in the world at present since its opening in January 2011. Prince Alwaleed bin Talai is a nephew of Kind Abdullah of Saudi Arabia, and doesn't think twice before disbursing the blessed oil wealth. The Chicago based architectural firm of Adrian Smith and Gordon Gill has already been enlisted by the Prince. The projected Kingdom Tower would boast of a Four Seasons hotel and a 157th floor terrace. High speed double-decker elevators would rush to the top levels in barely a minute and a half. Impressive, right? Yes, it is. Ambitious plans for skyscrapers are not at all in short supply. As all the space on land is slowly being eaten up by the growing population levels, man is now reaching to the skies.
All the glamour and grandeur kept aside, the irony in the construction of the Kingdom Tower, is that the Saudi Binladin Group would be participating in the project as a builder and investor. Does it have any connection to the late terrorist, Osama Bin Laden? Alas, yes. The company is owned by the relatives of Osama. Osama himself had actively run the construction business till he had joined the jihad against erstwhile Soviet Union in Afghanistan and later become the infamous terrorist the world is familiar with. The announcement to build the tower comes exactly a decade after one of the Bin Ladens took the world's one-time tallest buildings down. What is its significance? What should be the reaction of the people in the United States and other countries who have suffered at the hands of Al-Qaeda?

Alas, its ironic.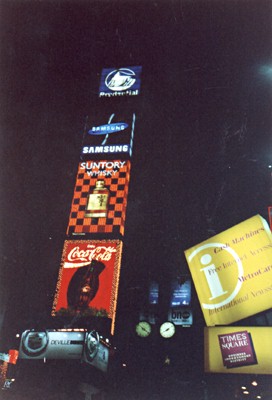 © Benedict C., New City, NY