Life Is Meant For Living!
November 26, 2011
Lately I've caught myself feeling like all I'm doing is waiting for my death.
Sitting at my dinner table, watching the television I get this sense of impending doom, as if my life could span another two hundred years yet it would look exactly the same as it does now.
I've realized that I've settled into a horribly boring pattern. Wake up, eat, school, home, YouTube, homework, shower, bed. Take out the school on weekends and there's my life in a sentence. Just rinse and repeat.

I hate it. I don't want my life to be some boring pattern that repeats until it has etched an indelible mark on me. I want to break the pattern and not know what's going to happen next. I want to wake up and do something new that day, something I've never done before. I want not only to grow old and regret the stuff I didn't do, but regret all the stuff I did that ended up getting me in trouble.

I want to learn about the wonders of the world, and have so many random and obscure talents that I just can't count them all. I want to be able to say "Yea, I was there," when someone brings up an event that they would only dream of attending. I want to live.

I'm going to start today, at this moment. I'm not going to sit around watching so many countless hours of internet television that it becomes a giant blur. I'm going to DO. Do what? I don't know yet, but it will be something.

And it will be great.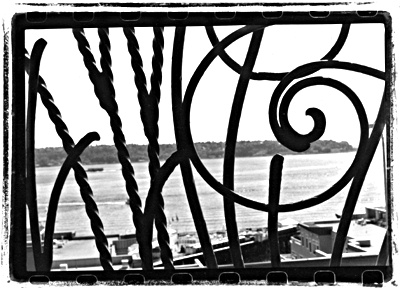 © Mary A., Fullerton, CA