Beauty
November 16, 2011
Everyone's heard the phrase 'beauty is in the eye of the beholder' but what they don't know is how true that actually is. No matter how long antique furniture is covered with an ugly, gray dust sheet, it still contains beauty. Like a human, and their inner and outer selves, but that's not what I'm talking about.

An exhausted new mother and her tiny baby, a nervous dad and his shiny video camera.

A little boy in a faded baseball cap, sagging in his eyes even though its snitched up as tight as tight as it can go, holding his dad's old Swiss Army Knife, and a promise to be careful.

A clean cut solider, fresh out of a ten hour plane ride, ambush by his fiancé, carrying their three month old baby. The solider forgetting every worry he's ever had, every worry he will have with the first look into his baby's deep blue eyes .

The high school quarter back, first time in state, first time even close to winning. Four years of never missing a practice, four summers of running, lifting, throwing. Two broken bones, an unfathomable amount of deep purple bruises, and angry red scratches. All of this for one moment, a scratched trophy in his hands, held up by his team, surrounded by cheering meant for him.

Beauty only hides when you refuse to look for it; beauty only disappears when you stop believing in it.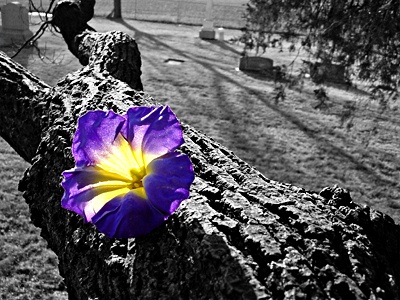 © Greg K., New Lenox, IL