Timothy and Dyan
November 7, 2011
On the wedding day he wore his dress blues. Timothy was marring my sister Dyan, and they were moving. Out in California would be close to the base where he would work.
Timothy gets shipped off to Afghanistan, and Dyan struggles. Alone on their anniversary she cannot bare it. A flight back home will bring comfort and warmth.
When Timothy returns the reunion is magical, they drive home, now together. Months go by, and it's time again. Only this time he will be in Iraq. He's missing for Christmas and Dyan visits her family once again.
Timothy returns to where he belongs, just in time for Dyan's birthday. One less event he will miss.
Hundreds of strong Marines come poring out of the helicopters and planes, looking for their loved ones. Dyan sees Timothy first and runs to him. Holding his bride, he knows he is home.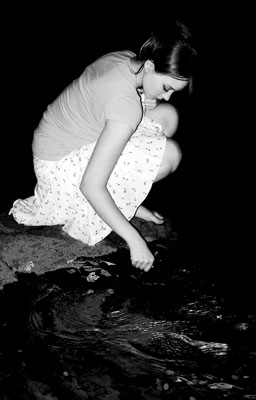 © Michelle B., Blairsville, GA