Love Rocks
November 1, 2011
Yesterday I went to my friends 16th birthday party and we went there from 7-10p.m. and I got to enjoy my night there with my 3 best friends Sam, Mary, and Mandy. So that night me and Sam shared a piece of pizza, then we went to the dance floor and danced for a little bit. During the festivities I got my hair dyed pink (temporary), and I got to dance with my best friends. During the party there was slow dancing and I danced with Mandy's cousin Dominic and we danced 3 or 4 slow dances.

From where I left off I was slow dancing with Dominic. Mandy's cousin. Well today we had a lot more fun. Today I went to church with my friend Autumn and after that we went to my house and each had doughnuts. Well we ran outside and we went to Mandy's house to see if Dominic spent the night there and he did. Dominic and I started to toss a football around and after that we went walking. After about 20-30 minutes walking 1 of Dominics' brothers went inside, so we had his brother Jessie and Autumn with us. Autumn had to go inside so we just had Jesse. Jesse wanted a doughnut and I told my brother to get him a doughnut and Dominic and I ditched his brother Jessie. After that we were by ourselves.

When we were walking Dominic asked me if I wanted to kiss him. I said, "Yes. I want to kiss you." Dominic answered, "Well I want to kiss you too." I was really excited but I couldn't tell him that. But we leaned in and we kissed. I found my first love and had my first kiss. Well when we kissed I thought I felt a spark. He is the sweetest person I ever met! Well then I asked him a question, " Dominic are we going out now?" Then he answered, " Yes! I love you!" I told him I love you back. Then he said " Wanna make out?" I said, " Sure." We made out for about 2 hours it was awesome. Dominic makes my life complete and he loves me so much!!!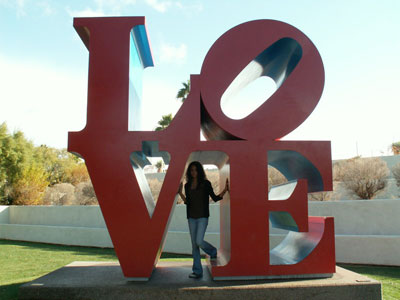 © Shannon E., Glendale, AZ