Aviary Outpost
September 29, 2011
Birds of many colors living in one place, when they finally take flight, when the summer turns to autumn, when summer turns to autumn, you know you cannot miss the departure of many feathered fiends in a rainbow colored cloud. How do they know when it is time to leave? Do the have clocks hidden in their nests? Do they all tell each other "Hey, its time to go?" I wonder how they know.
All in a flock, they leave for unknown parts, disappearing for a time from their homes. Even if you don't see them pass by, you can smell their musty droppings lining their wide path. To escape the icy winter, birds travel very far to a place where they know it will be hot and dry. Their squawks and chatter ring through the air as they encourage each other that they're almost there. The new area welcomes them, feathers and all, to adorn their empty land with colorful calls.
But eventually their feathers ruffle, their tapered wings turn, back to the home they had fled for now it will be warm. Every year they come back triumphant over the icy forces of frost, singing songs of their return.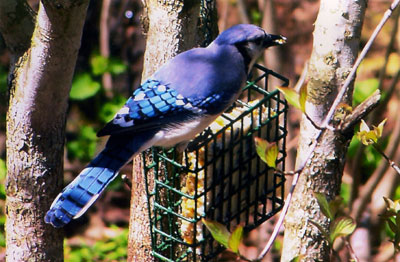 © Meg B., Blairstown, NJ