Annie
September 29, 2011
The above photo is a picture of my sister Annie. Annie is the type of girl you would refer to as "one of a kind" because she is completely and totally her own person. She's now fourteen years old, highly independent (to the point where it's quite scary for my parents), and an all-around loving person who at this point in her life thinks that being "cool" is more important than being nice.

Her role models are her older sisters, Brigie and I, who she attempts to imitate in every possible way-whether it be stealing our clothes, makeup, jewelry, or other belongings and putting them to her own use. Although this grows tiresome and annoying for me at times, I have to constantly remind myself that Annie is a fourteen year old that is trying to live in an eighteen year olds' shoes. She is never satisfied with herself because she feels like she has to keep up with her older sisters at all times.

Looking up to someone is all a part of growing up and maturing into your own unique person. Annie doesn't struggle at all in this regard, however she doesn't quite understand the value of her unique being like I do. In middle school it's all about fitting into the "cool" group and doing what everyone else is doing to save yourself from rumors and isolation. But as a highschooler, I see the people that strive to be different from everyone else as the coolest kids of all. Those are the special people that live their lives for themselves, not for the sake of others. I'm sure Annie will realize this as she continues to grow and change in her early teenage years.

Annie has black hair and very fair skin, along with freckles that cover her round shaped face. She used to wear glasses as a little girl, but now she wears contacts that allow people to notice her pretty gray-blue eyes. If she's not wearing Brigie's clothes she's wearing some of my old hand-me-downs. She now wears makeup that usually doesn't belong to her, but it doesn't surprise me because she's made a habit of taking my things. This usually leads to screaming fights between she and I that result in my mother having to intervene.

Although Annie and I have always butted heads growing up, I love her to death and never fail to see her good qualities. She's a kind, loving, curious, brilliant-minded girl that has a very similar personality to myself, which is why I think we fail to get along so often. As we grow up, with these years flying by so very fast, I must value Annie's upbeat personality and her unique characteristics. Soon I'll be going to college and I'm sure I'll miss her to death when I leave at the end of this approaching summer. The time I spend with her now is precious, and I must cherish every second of it.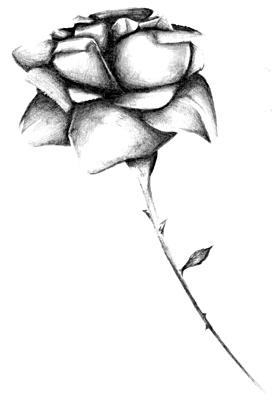 © Yisrawayl G., Philadelphia, PA