My Greatest Lost
September 13, 2011
My head spinning, my head pounding to the beat of my heart, I couldn't think after hearing the news. I sat alone confused, wondering if everything is true. The words running through my head, I closed my eyes tight shut. Trying to hold back the hot and heavy tears that are about to flow down my bright cheeks. All I can see in my room is a blur of colors that I can't make out, and splotches here and there. I can't even think straight, I sat in silence the whole night, thinking.

It was a Tuesday hot and bright afternoon, I was at work. I just got done swimming laps before I got on stand. I look at my phone to see a couple missed calls from my dad. So I called him back to see what he wanted. He answered with a sad tone to his usual ringing voice. I asked what was wrong. He took a deep breath and answered, "Brandon was killed this morning on the oil rig." I can hear the sadness in his voice when he had to tell me about my cousin dying. I was in total shock, that I asked my dad to repeat what he said before I finally said, "Brandon… died?" He replied, "Yes this morning." I was trying not to cry, but the heavy tears had started to form. I wanted to go home and just hope that what my dad said was not true. My dad said that he died because of a Crane had a malfunction and released heavy bars that hit Brandon. He was only 20 years old when he took his last breath here on Earth.

I got home to give my prayers and thoughts to my Aunt and Cousin. When I saw "R.I.P in memory of Brandon" I saw that over 500 people have liked that page, saying how sorry they were for the loss of a great man, and posting memories or pictures that had of him. By midnight over 800 people have liked the page, by 3 A.M the page had over 1,000 people that liked it. By 9 A.M there were well over 1,200 people that knew and liked Brandon. Brandon was a very well like guy, always had a warming smile on his face that could light up the world.

When I went to his funeral there were at least over a hundred people that knew and loved Brandon. He is the first relative that I cried over at a funeral. It felt like that at any moment Brandon were going to run out on stage and say that it was all a joke and that he wasn't dead, but he didn't. It was all-real; the ashes that remain were they cremated him. It was hard to suck up the fact that I lost one of my favorite cousins in a harsh accident.

Brandon was a hardheaded guy, he didn't like to take no for an answer. He gave his mom a hard time; he was in love with his girlfriend of 4 years. He worked on an oilrig for 4 months, and was already working full time. He knew what he wanted and he goes after it until he gets that thing he wanted. Brandon will be missed dearly.

That day was the worst day of my life; losing Brandon was a major impact on my heart. Seeing all the people that loved Brandon at his funeral was a rude awaking that the good die young.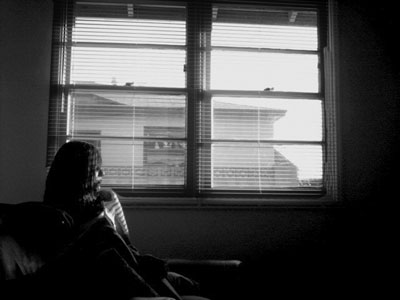 © Roxana R., Tustin, CA