Arthritis
July 21, 2011
"I have to go to bed!" Grace screams at me.
"So do I!" I retort "And I have to wake up earlier than you!"
"Let her take her shower first, Emma." Mom says, "She needs her sleep."
"So do I" I tell my mom.
"Well, you don't have to get a shot in your leg once a week." mom tells me.
What does that have to do with anything? It always is the same excuse: Arthritis. My younger sister has Juvenile Rheumatoid Arthritis(JRA). She has since she was about three years old. It doesn't control her life. It doesn't even bother her. She goes to school like everyone else, does sports like gymnastics and swimming, and has friends. She does have medicine she has to take, but it's not that bad. Eye drops once a day, pills once a week, the only thing she ever complains about is the shot. Grace makes it out to be all that though. It is her every excuse. Her free pass to getting something. If she refuses to take her medicine, then she knows mom or dad will bribe her with something. It seems like she always gets her way. It is a life time disease, though, and sometimes I feel sorry for her. Some of the staff at the hospital know her by name but she has to at least once a moth to see some doctor or another. She is my sister, though, and we are best friends at times, but there always is that one excuse: Arthritis.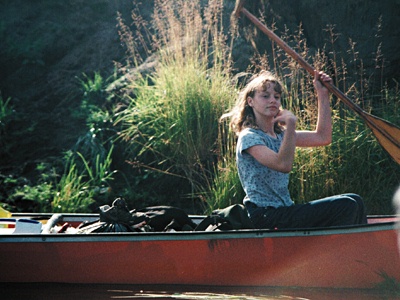 © Toni R., Kenai, AK