All The Same
April 24, 2011
Everyone has a secret that can break your heart. The girl that you just called fat could have just lost thirty pounds and is starving herself to lose more. The boy that you just tripped could be suffering from physical abuse at home. The classmate that you just called stupid could have a mental illness that makes it hard for him to do well in school. The girl you just teased for crying could have just found out that she only has a few months to live. The pothead that you just cringed at the sight of could be addicted to drugs because it lets him escape from a tough home life. The quiet girl you just gossiped about could be battling depression and cuts herself every night.

It's easy to hide behind a smile and pretend that everything is okay. Every day people can be found walking around with a fake smile plastered on their face hoping to hide their weary heart. Everyone has personal battles they each struggle with and in a world full of ignorance and a nation where bullying is skyrocketing; it's time to make a change.

As teenagers, we are the ones biggest at fault at passing false judgment and are ruthless at stereotyping and cataloguing each different type of personalities. So what if you're a nerd, or a jock, or band geek. A person is a person no matter what they are labeled as. We all feel raw human emotions. We all feel sad, happy, excited, angry, and nervous. No single person has a right to put someone down because despite all of our differences whether it is skin, race, age, or sexual preference, we are all the same. We are all human beings and we are all capable of treating one another with all the love and compassion that everyone deserves.

So, treat people with as much respect as there is in the world. Make new friends, compliment someone's shirt, smile at them, call someone beautiful, and make their day. Lend out your hand to help. Make an effort to let someone know that they are not alone. Think twice before passing judgment upon other people. And remember, everyone has a secret that can break your heart.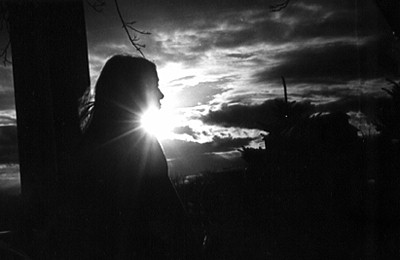 © Elizabeth G., Marblehead, MA