Warrior Strength
April 23, 2011
Like a warrior, I am devoted to the fight it takes to conquer all. Dark, like the people of the Beti-Pahuin tribe, I possess a natural tint of ebony. My coarse hair is naturally waved from the roots to the tips, and my gums, mauve like a distilled orchard, glisten with a dark stain whenever I sprout a smile. I am African.

Born in Yaoundé Cameroon, my family was given the opportunity to fly to the states in 1997. Though young at the time, flying to the states was like being given a 2nd chance, as if I was given a gift and destined to do something great with it. The opportunities as an African are no where near those of an African in the states. I now had fortuity and was going to use it to my advantage.

From the minute my family and I came to America, I was a sole character. Born the last of 5, my older brothers and sister could only focus on their new lives in America. Since my father was not in the picture and my mother worked constantly to support us, I willed myself to become a warrior so I could take care of myself. The fly on the wall, viewing and discerning the lives of others, I determined the kind of life I wanted for myself. But for the things I was good at, writing being one of them, I devoted myself to work hard towards. I imagined myself as a famous award winning editor writing stories for the New York Times and winning praise for my creativity. Never given anything for free, I set goals and dreamed bigger for a better life that I truly believed was only possible through striving like a warrior.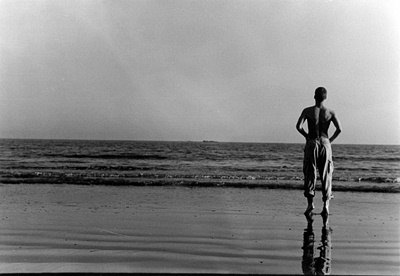 © Alexa S., Marblehead, MA