With The Right State Of Mind
April 21, 2011
I believe in the power of my state of mind. I've noticed my entire ski racing experience or really, my entire life has been built on the blocks of simply, the times when I had a strong mind-set that I could accomplish something and the times when I had an attitude that I couldn't accomplish something.

Really, it all started with failure. I was never a good racer; I was uncoordinated, scared, and embarrassed of my atrocious racing skills. For years the time next to my name after each run would always be next to last or close too. My parents would always try to slip in words of wisdom like "you'll get em' next race." but I could never "get em'". As much pressure I put on myself to do well and as hard as I tried, I came to the conclusion I just wasn't meant to race, and even though I would tell myself your going to win this race…those words never felt right and I never actually believed them.

After I had come to my disappointing conclusion I went to an open race-any racer who hadn't made it to invitationals could come. At the top of the course there was no hurry, cold biting wind, pressure, or any stress of any sort. When it was my turn and I skied into the start gate I felt ready and motivated and for reason's I'll never understand at that particular moment, I believed in myself more than ever.

When I flew through the course everything my coaches had told me the last years fell into place. And when I got to the bottom something was different-I was out of breath and felt accomplished, feelings I had never felt coming out of a racecourse. Then it happened for the first time my name wasn't associated with last, rather first.

That's all it took, one outstanding burst of confidence and my racing career started showing some hope. Over time I became something I never thought I would be. I became the winner-the one everyone wanted to beat. When I spoke the words "I am going to win this race!" I believed them with the upmost certainty and I never really disappointed myself. My new state of mind in my belief of my abilities brought them out to shine and they triumphed over any other opponent's actual skill.

This is why I grip onto my belief so tightly. Because maybe I was never actually bad at racing, maybe I just needed to find the courage to really believe that I was good. Sometimes the idea of just being able to do something is all I need to keep myself going. Now I apply this to everything I do because really, with the right state of mind, you can fly.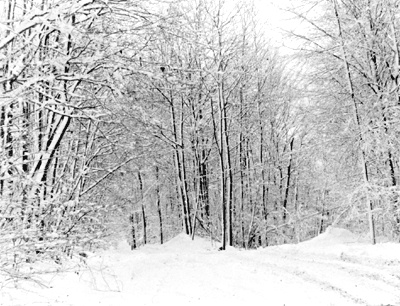 © Thomas S., Portville, NY