The Daycare Phenomenon
March 24, 2011
Many daycares do not go by the laws. Does the daycare your child attends follow the laws in Connecticut? Daycares vary largely in education plans, safety and experiences and requirements for teachers. It is important for parents to choose a daycare that fits their family. It is important to know what a high-quality daycare consists of. First, the main goal in daycare is to prepare children for kindergarten. Not only is the curriculum important but also the "healthy daycare environment" which consists of a clean atmosphere where toys are put away and children get many diaper changes each day. It includes a sanitized room and a cleaning crew coming in to the rooms each day. Naeyc says "Every room should be clean and be full of exits in case of fire and any possible emergency." There are many more important features for a daycare to contain, but an imperative one is quality teachers. The teachers make or break the day. Children look to their teachers as support for their education and someone to comfort them. Teachers should be exceptionally kind and children should look forward to attending daycare. It is beneficial for parents to be aware of all factors that are key components in a top daycare in Connecticut including: regulations, accreditation, teacher's certifications and benefits for the children so they can prepare a child for kindergarten.
First, Connecticut is very strict with regulations, which is beneficial for parents as doing so means there are less concerns. It is imperative to ensure that a daycare is licensed by the state before sending a child there. Licensing grants one the ability to legally run a daycare and it also means the daycare needs to pass the states rules and regulations. There are two main necessities a daycare needs to be licensed by the state of Connecticut. One key element is ratios. The ratio relates to the amount of children one teacher can be in charge of. In Connecticut family childcare services can legally only take on six full time children for one adult.(Department public health 19) This is one teacher to six children. The adult needs to be over twenty-one and can only have two children under the age of one. This is so in case of emergency the caretaker can carry both babies out of harms way. In a daycare center, the legal ratio for babies to caretakers is four babies to one teacher. In a center the ratio is eight preschoolers ( 2-5) to one teacher. There are different ratios for different types of daycares to better take care of each child. Keep in mind, there are many aspects to licensing a daycare, these are one of the two key elements that factor into it. Secondly, the health and safety standards in Connecticut. The department of public health states that the building must meet fire and health department codes. There are minimum space requirements for any building with children and there are specific numbers of emergency exits. Each classroom needs to contain at least one sink. Also, there needs to be enough toilets to fulfill the needs of the children present. Often times, centers will have a large area for outdoor play which may include a playground and a sand area. These outdoor areas need to be fenced in by law. The regulations are imperative to follow and children should be in a safe environment where parents do not need to worry about their safety at school. Centers' or homes' that parents can trust further would be an Accredited daycare by (Naeyc) National association for the Education of Young Children.
Next, Naeyc is an organization made for improving daycares throughout every aspect. This is a vigorous, voluntary program that daycare providers can decide to join. This is different from licensing because licensing solely legalizes providers to take on children, while accreditation infers the standards for the school are much higher. Accredited facilities maintain six extra additional benefits from a non-accredited service. These include: teachers, materials, activities, a healthy environment, and a clean environment. Age appropriate material is essential because there is no point for a two year old to be learning to write his name; it is above their level to comprehend such work. An example of more appropriate work would be learning sounds that animals make. Naeyc also wants to see activities that utilize creativity in the children such as dress up, also active outdoor play. It is nice to have teachers read books to children that connect to their lives such as potty training books to relate to their experiences. Naeyc watches for a healthy environment where all students feel welcomed and parents feel children are reaching their highest potential in the classroom. Naeyc stresses nutritious meals and snacks in the classroom to cut down on obesity in Connecticut. Lastly, Naeyc stresses clean classrooms and ways to prevent illness such as washing hands before and after meals or using the bathroom. Teachers must go through a strenuous process to learn CPR, first aid and certain facility teaching methods. They are expected to be positive, warm and inclusive with all children. This is critical because young children mimic teachers, and students look up to them so they need excellent role models. Naeyc is a quality organization and any preschool a Parent chooses should be accredited by them.
Next, the children spend more time with the daycare staff then their own parents, the kids need to trust and feel content with the staff members. The teachers are the role models for the children. If the teacher doesn't clean up after themselves then the children should not be expected to either. Many teachers have received their CDA or child development associates degree. Kindercare says "Staff should be aware of all rules and regulations within the state." The CDA helps maintain that goal. Each different school has different training requirements. At Kindercare teachers are welcomed, but spend time reading three entire books on rules and regulations in the state and their company. New staff spends their first week training on first aid, positive attitudes and the way their school runs. It is important to choose a school with a trained, professional staff that cares about their students.
Finally, There are many advantages to choosing a high-quality early childhood program. In Hall High schools child development text book the author states " High quality education can make a difference in children's healthy development and early learning so that they are ready for school and beyond." Healthy development in children is crucial because it is the time when they do a lot of growing. In this period of time between birth and age five a child is in their prime phase of learning. Marcia Harrington states "Children at a good daycare have greater social skills because their interactions become more advanced when the teachers plan interactive activities and the children have time to play together." In higher quality daycares teachers promote positive feedback and applaud good behavior which creates high self-esteem in children compared to daycares where the teachers say "no" and "stop" frequently. Valued child centers promote school readiness and early learning including; shapes, colors, and much more. Also, these schools give the children more opportunities in life because they start them off well. Child development textbooks states that "It is a fact that students that attend a great daycare have a higher graduation rate and do better in school." There are many benefits to high-quality education facilities, basically the tend to make for a more successful life.
Accreditation, licensing, benefits and good teachers matter because It all comes down to a child's future which begins with kindergarten the start of a crazy experience ending with a degree in college or graduate school. But, the first step is daycare which then propels some kids to be successful later on. Harrington says "During ages four to six children's minds are rapidly growing they need an intelligent daycare to teach them." Would you want your child to be ahead of the game? To appeal to the colleges? To graduate from high school? To reach the top of their class? The rollercoaster of life starts with a child's education in daycare.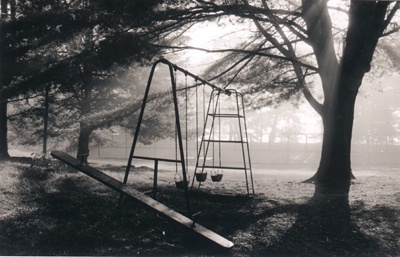 © Steve S., Marblehead, MA