Top Ten Things Girls Wish Guys Knew
March 21, 2011
When a girl is dating a boy or liking someone, you often hang out with them right? Right, so this list of things guys should know about girls. This is coming from a girl, and all girls think the same when it comes to this stuff. So here is a list of ten things us, girls, wished you, boys, knew.

1. Farting and burping is such a TURN OFF. It makes the boys who is doing it look like a little child and immature. I mean, come on?? Hold it in. It also makes girls wanna punch you in the face because they are so disgusted.
2. When girls are with their friends, don't go over there and embarrass them. It will make you look like a major jerk. It will also make the girl really, really mad at you for embarrassing them in front of their friends.
3. Thongs are not comfortable, they might turn you on but that is pretty much it. We only wear them because you want us too.
4. Do not under any circumstances compare us to other girls. It makes girls compare them self to every other girls in the world. Sorry if we aren't as hot as Megan Fox. Your telling us to be a nasty girl who smokes. Girls hate her because boys compare girls to her. It really makes girls mad when you do that, so I suggest to stop.
5. When girls say they are cold, that is telling you to cuddle, put an arm around us, or give us your sweatshirt. Every girl feels special when they are wearing some guys clothes. When a boy puts his arm around a girl, it also makes the girl feel important.
6. We LOVE compliments. Even though make up is a waste of time, we sill like to hear we look beautiful or amazing. We don't like hearing "oh gosh you're so sexy". We do not like those compliments.
7. Anniversaries are important to girls, and we like to celebrate them. Please just act like like you care, even though you don't.
8. Girls will vent to their boyfriends. When we send you this big, long text, don't just send back "okay". That just makes girls so mad. Do not tell girls that they are wrong because than we feel like you are just telling us to shut up. Plus always be on our side no matter what the problem is.
9. Don't be cocky. It is another major turn off. It isn't hot, even if you think it is. Yes, if a guy is good at something that's a good thing. but please stay classy. Don't be a jerk about bragging it someones face.
10. Guys flirt with the girls friend even though boys just think they are being friendly. The girls get really mad, even though guys don't think they are. The girls think that you are trying to make us mad, and it works.

Being a girl, and know what girls do and don't like is a big thing. Girls don't like getting turned off by someone they like. It isn't a great thing, and plus when a guy does it, it will embarrass us girls. So knowing what is good, is a good thing. Writing this article was a good thing for all of the boys out there that don't know what the heck is going on. Your welcome boys.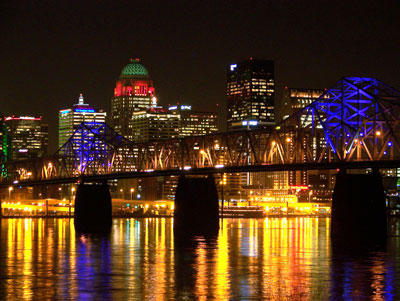 © Katie L., Shepherdsville, KY