A Change in Time
January 27, 2011
Then:

I am a four year old. Attending kindergarten at New Morning School. My schedule? I don't have one. I go to school when I am driven and return home when it is over. No specific time, just morning and afternoon. My life is set into a 3-day a week pattern. On Monday, Wednesday and Friday, go to school, do what I am told. My day is broken into times…not time. Periods of the day called lunchtime or nap time. No real time value attached to the activity. I don't care about reading the clocks around me. I never need to. Life is easy; I have all the time in the world. I have the ability to sleep on the blue mat until recess is over or I can run around and play with my friends. Time is not seen by hours, but only by what happens.

Now:

I am a fourteen year old. Attending Goffstown High School for my freshman year. My schedule? Hectic. I go to school at 7:30, after performing an autopilot morning routine. My day must start at six or I will be late for first period class at 7:56a.m. My day is broken down into classes, passing periods and lunch. They are all specific amounts of time and all part of my schedule. I return home at 3:00. When I get home, I, yet again, have a routine. Homework. Eat. Sleep. Timing is all too important in the world of a high school-er. Why? We don't have too much of it. Not enough to hang out with friends, other than on the weekends. Even then, time is taken by the mountains of homework and the procrastinated projects.

Schedules are made in an attempt to work around lives, but they never do. Another assignment is always added on top of the experiment or daily 8 pages of homework. Most teachers say, "Never spend more than an hour and a half of homework time for all your classes." I spend that on each class. Four classes a day, five days a week. That's a lot of hours.

Not much "Free time" appears on the crazy, mile-a-minute train of thought that is constantly running through my head. It just can't fit with the deadlines, due dates, workloads and occasional all nighters writing reports. Life is stressful, dictated by time, and parents and teachers. Daylight doesn't matter. As for the streetlights, they go unnoticed by the busy teen.

"You're STILL doing that project?" I was asked just a few nights ago. Not noticing I had spent three hours on the one part of the lab.

My judgment of time has always been off, never as accurate as the next person. But, even I know that it has changed drastically. Going from no care to the weight of the world on my shoulders. Why the hell it happened? I don't know. Truly, I never will. The drastic change in the way I view time blows my mind, that is, when I get the chance to think about it.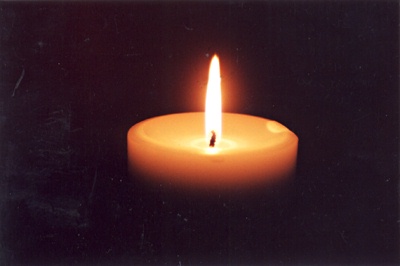 © Ashley D., Philadelphia, PA