Bay Doc Back For More?
January 25, 2011
After little more a year since the catastrophic earthquake hit Haiti, continual signs of turmoil are in sight. With the sudden return of the corrupt dictator, Jean-Claude Duvalier, Haiti's future is looking very similar to that of Argentina under Juan Peron in 1973, who beguiled the people of Argentina with promises of a restored country but instead killed thousands of supporters of left-wing Peronism, which included thousands of trade-unionists, activists, and young students who all fought for a Communist government. Like Argentina during the 1970's, Haiti's citizens live in absolute desolation, causing them to be extremely susceptible to exploitation under a greedy, dishonorable government leader similar to Peron. Duvliers' seemingly casual meander into Haiti sharply echoes Peron's glorified return to Argentina, except for the fact that thankfully, the rubble that is the Haitian government, is determined to question Duvlier and hopefully bring him to justice for the torture and slaughter of several political opponents, along with charges of leaking Haiti's wealth into his back pocket.
Albeit Haiti's current state as the poorest country in the America's with a country relying primarily on agriculture to sustain itself is pitiful, there is hope for the nation. The fact that Haiti's government has denounced Duvlier as a condemned crook instead of welcoming him as a liberator in a way parallel to Argentineans, marks slow yet steady progress. With the continuing generosity from the United States and unwavering the resilience of the Haitian people, the country will be able to dodge Argentina's devastating fate.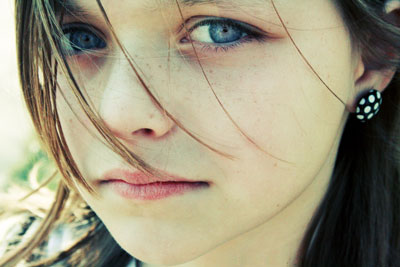 © Felicia R., Arlington Heights, IL