ruined
January 16, 2011
He staggered in, clearly he had had way too much to drink. His eyes were bloodshot. His words slurred. But he sobered up rather quickly when he saw the smiles and heard the sweet sound of laughter. He glared at mum and asked furiously why we had been given presents. My sister had a pink sparkly princess dress and a silver tiara with pink and blue rhinestones. He took the tiara off Malita's head and threw it to the ground. As it crashed and broke I saw my sister's heart breaking too. That was her only toy. Our dad didn't like toys. He then took my stethoscope and mum told us to go to our room which we shared. Malita ran I hesitated and turned around just in time to see dad wrap my stethoscope around mum's neck I hurried to my room. While Malita hid under the covers of her bed I peeked out of the door and watched in horror at my parents. Mums face was bright red her cheeks flushed with purple and blue. She was wheezing and could barely breathe her hands frantically grasping for my toy stethoscope trying to loosen it from my dad's grip. Eventually he stopped. Tears stung my eyes as I watched her fall to the ground. She was unconscious. Dad turned and saw me. I could see the fury in his eyes. I ran to my bed and hid under my covers. I could hear his footsteps coming closer. They were angry loud fast footsteps. They drummed in my ears drilling the fear into me. He reached our room. I heard him wrench open the door. He came over and pulled back my covers. His eyes so full of hatred. He raised his fist up over his head. I flinched even before he'd hit me. He punched my stomach and I heard something crack and then I felt the unbearable pain and I grimaced and clutched my chest as he hit me again and again. He left me and I heard my sister's screams over his furious voice as she too was beaten. I couldn't turn to see her because of the pain in my chest. My dad then came back to me.
My sisters scream still ringing in my ears. I will always carry those screams with me. The scars on the outside heal but the ones on the inside never do.
In a surprisingly calm voice he said '' I hate those names you have. They're names for good kids who are cared about. Not you. No one will ever love a disobedient filthy child like you.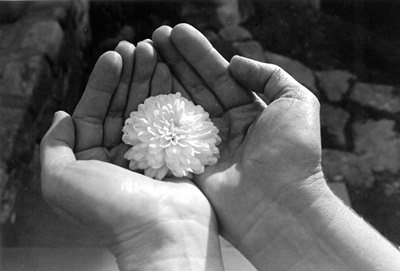 © Beth S., Marblehead, MA