Schoo Violence
December 15, 2010
I bet you that the first word that comes to your mind when you hear the words "school violence" is bullying. Bullying is in fact one of the reasons why the violence you see in many schools occur. There are a whole lot of ways school violence starts.
Did you know that on April 16, 2007, a young twenty three year old student of Virginia Polytechnic Institute and State University in Blacksburg, Virginia killed thirty-two people and injured about twenty-nine others? Shocking, right?! Soon after this student committed suicide because of the guiltiness that he felt. This was known as the Virginia Tech massacre and it's one of the deadliest school violence's in U.S. History.
Have you ever thought about how school violence begins? Who can be involved in school violence's? How can we, as an individual or as a group, prevent school violence?. Each day, millions of students go to school to learn something new, but instead they find violence from various reasons such as trash talking, weapons, bullying, fighting with teachers, and students, rape, and harassing other children and killing teachers, students, and principles.

In almost every school there is always some sort of violence occurring. One type of school violence can include bullying. Whether it may be name-calling, spreading rumors, posting humiliating pictures or information on the internet, also called cyber bullying, using physical or verbal abuse to harm someone, and to continue to isolate someone from a group or an activity, they are all still forms of bullying. I'm guessing that in some point in your life you have been bullied or either have had bullied someone. Bullies are usually the people who are dealing with depression or anxiety and have parents that use abusive or inappropriate language in front of them, which can lead to the child learning something they're not supposed to learn. They also tend to lack in maturity, have no manners towards a teacher, parent, or other students, and also tend to lack in education. I know for a fact that I've been bullied when I was younger, and have had bullied another person which now I regret doing because I have realized that bullying can not only lead to hurting feelings but can also lead to death, which can then turn into more violence in your school. I remember when I was younger, probably seven or eight years old a few older kids would tease me because I had short hair. They would use to call me "Dora". Whenever you see an individual being bullied by a group of people or another individual try to do something to help that person being bullied such as telling a teacher or the closest parent or adult near. Bullying can be prevented in many ways. We can stop bullying in our school by learning how to easily recognize bullying by being familiar with the signs of bullying and what you can do to prevent kids from bullying. Try to help educate others by talking to other people in your community who has the power to put an end to bullying for example your family, friends, and even your school.



Even though it seems that we don't hear much about the use of weapons in school, weapons are everywhere. They can be in backpacks, under shirts, in the shoes, and sometimes in pockets of the students. Some students say that carrying a weapon in school is for self defense and not for hurting others. However, some students do bring weapons to school to hurt others. Whatever reason they have, weapons in schools are nothing to play around with. Weapons in schools are more than just guns and knives. Weapons consist of many items that can cause to harm a person, which can include arrows, lighters, and even bullets. It's important to tell children that toy weapons are not to be brought to school either because it can be mistaken as a real weapon. There are a whole lot of ways to prevent students from bringing or carrying weapons in schools. One way can include adding metal detectors to school so that once the student passes through, the weapon being carried can be detected. Another way is to educate the students on why they shouldn't carry weapons and educate teachers on how to seek students who may be carrying weapons. If students tend to care less about the ways we try to educate the students to not bring weapons to school, try talking with those students individually and make them care; make them want to not bring weapons. It is important to many schools that we try to prevent students from bringing weapons to school.

School violence is 100% preventable. I believe that we can all stop school violence by making the right decision wherever and whenever. We all usually feel helpless when we hear about school violence and wish that we can stop it. In fact, we can do something to stop school violence around the world. The big part of ways we can prevent school violence has to do with being aware, and what that means is that you should always be aware of the people around you and being able to spot something that doesn't seem right. Students, parents, and teachers can get involved and make a huge difference in the student's lives. Teachers are to help prevent school violence if they provide the right information to students and tools that can help the prevention. Preventing school violence is not something that the police and the government should be left with when there is so much we as students can do. I believe we can all make a huge change in our schools around the world.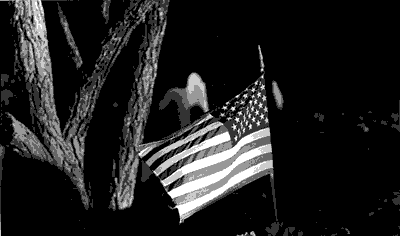 © Kimberly R., Marblehead, MA