Chrysalis Forgotten
December 14, 2010
It is the summer of 2008 and it is a beautiful day outside. Just the right temperature, sun shining, and nature is calling your name. But it falls upon deaf ears as you have your television cranked up, listening and watching Michael Phelps win another medal. We see plenty of action upon the screen, but there is something that goes unnoticed; the five little colored rings attached to each other in the corner.

For me, those rings are everything. These are the rings of my life, each color symbolizing a different clique of people I feel apart of. Though these rings exist together, they do not get along well with one another.

Red symbolizes the jocks. When you hear the word "jock", there is a picture of a brawny but dumb teenage male that pops into your head. At times, I can be that exact picture. For people who barely know me, they only see the jock side of me. Most of my friends are people I play with on sports' teams.

I'm very passionate about football, basketball, and baseball. I love to sit and watch sports shows. I am drawn, in a sense, to know what is currently going on in the world of sports.
But I am not just a jock.

Green is for the nerds. These are kids with glasses that rarely miss school and can't stand to miss a session of notes. Basically, the ones that are made fun of constantly because they actually care about their grades.

I am possibly the biggest nerd of all. I hate missing tough classes because it's hard making up the work. I try my hardest to get homework done as quickly as possible. I study in fear of coming up short of my expectations. I hope to get an academic scholarship and I love knowing I am one of the smartest in my class.
But I am not just a nerd.

And then there is yellow: the attention-getter. The people that will let you know what they've accomplished and just how great they believe they are. Although the sharing of these facts leads to bad impressions, it does not slow them down at all.

In my world, this ring is the smallest. I do not go to the extremes of telling every single person I meet just how awesome I think I am. In fact, I do not think I am awesome. I feel as if I blend into a crowd. To make myself stand out a little bit, I sometimes do stupid things just for five seconds of attention.
But I am not just an attention-getter.

Next is the deep and sometimes depressing blue. This describes those out there that take passion in writing and music. The people that study techniques from great musicians and poets. They study and think constantly of ways to make themselves a better artist.

This ring is the complete opposite of the yellow. I consider myself a poet and this is a big part in my life. If I am bored, I write poems. I long for the day when my name will be widely known for inspiring people with my writings.

Along with writing, or possibly because of it, I find inspiration in pieces of music. The words, rhythm, instruments involved, and dynamics all come together to produce an amazing song fit for gods. These musical paradises are also known to bring chills, which are arguably the best chills known to man.

But within this ring, I am unknown. I keep my poetry a secret because I am not confident in my friends' reactions. There is almost no one I can go to talk about my poem topics or my feelings behind the poems. This does not decrease the passion in the rhyming lines.
But I am not just a poet.

Last, but certainly not least, what is blue without black? Black is for the bodies that torture themselves because of the wrong they have done to another individual. Ones that analyze every action they have taken in a day and the reactions of people around them. They inadvertently cause pain to those close around them. They think that their loved ones' lives would be better if they were not in it.

This is how my mind works most days. I "read" people and notice what mood they are in when they're in it. I am often caught in a bad mood by the ones I love, ultimately saying, or not saying, something that hurts them. Although I know it hurts them, I do it anyways. It sickens me to know I do such things on a regular basis.
But I am not just an over-analyzer.

I am all of these, thrown into one. Not really belonging to any one group, but not entirely an outcast. As long as high schools exist, there will be those out there courageous enough to bridge the gap between these groups. And for me, I will always know the life of being a social-butterfly.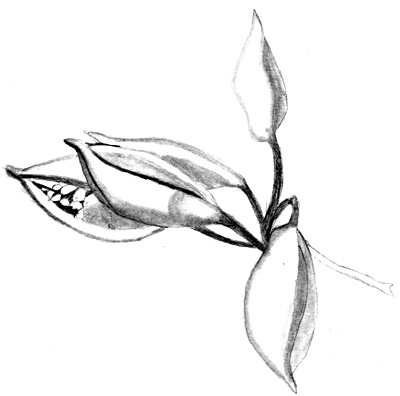 © Carlos C., Glendale, AZ