No One Is Safe From The Effects Of Violence
December 6, 2010
No one is safe from the effects of violence.There's so much violence everywhere in the world. In school this it is called bullying. That's when kids bully each anther.

Lots of boys get bullied . Today they are beating each another. I have seen lots of kids getting beat
up. I Think that's the kids who become the bullies to their classmates. They're the ones who may have violence problems at home maybe with their parents. Violence creates violence.

Depression does not feel good to anyone. I remember when I was at Trailside Elementary, other students made fun of me for no other reason except that I am Mexican-American. That really hurt.


Even adults also do violence. One form is spouse violence. It affects a lot of families. Sometimes if kids hear that going on at home, they just can't stand it. Maybe there are some problems at home. I think that kids and adults should talk about their problems of violence with a person that can help them with their violence.

Violence can actually cause guilt, sadness, and depression for the people who are doing the violence as well as for the victims. Then there can be lots of problems. The person that is getting bullies can feel guilt for what he or she is doing. They want to stop, but they are scared of what might happen. They might think that they are not going to have friends.

One thing that you should do is leave your friends that are not right for you….especially if they are bullies. Take a stand; do the right thing; stop the cycle of violence.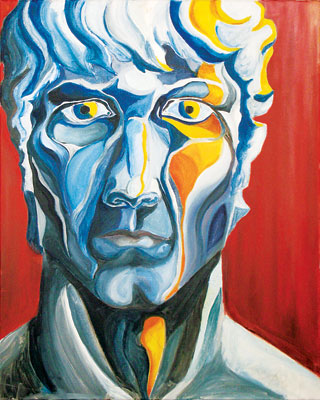 © Michael R., Cambridge, MA