Death...
December 3, 2010
I watched Pearl Harbour yesterday- I slept halfway through but well..

A scene in particular really struck me and pushed me into the confines of deep thinking.

Rafe's plane was shot. He failed to get out of his plummeting plane. It came crashing down into the sea. His last words were, "Mayday, mayday!!!" -He didn't die but it pretty damned close. Nevertheless, let's just take him in as a dead man.

I've to admit that I'm a pretty morbid guy. I think a lot about the death of others and the death of my own. It's a scary thing and for someone to say, "I'm not afraid of death," is needless to say, bull****. Don't get me wrong, I live to die and I think that's quite a reason to be excited. To experience what is literally beyond us.

At times, I wonder of how death would feel, how painful or painless it would be. My teacher once told me it feels as if you're stabbed with hundreds and hundreds of daggers. That to me, redefines painful. But well, we all will eventually know how it would feel and by then, we will experience what some people spend their whole life worrying about. Dying.

I lost count of the number of times I imagined myself dying simply because it's not something I would cease to think about. As a kid, I wanted to die of old age because it seemed the least painful. Happily asleep the night before and then, waking up the next morning in an absolutely different environment. Intimidating but not so painful.

As I age, I wasn't really so gung ho about the idea of dying of old age. It just didn't appeal and seem ideal to me anymore. Think about it, I wouldn't have the time to say my goodbyes.

Perhaps, it would be better to die of a sickness, like cancer. It's a gradual process. Death, in slow mo. I would be able to say my goodbyes properly but then, death in slow mo… The gradual intensification of pain. The gradual evaporation of hope. The gradual weariness of vigour for life. The insufferable, widespread pain…

It didn't take me long to realise that the list of 'how I would die' is endless. I may get shot. I may discover that I'm diagnosed with a terminal sickness. I may be burned to death. I never will know how I will die till I actually die.

I can't choose my death. I will die, just die, accepting the death I'm ordained of God. But what's for sure when I do, I'll be one helluva happy man. This may seem really cliched but there isn't any other way to say this; Life is short. Live it. Enjoy it. Cherish it.

I don't know how I started walking or how I was able to muster the courage to walk for the very first time- it all seems pretty strange to me. How can we base something solely on the theory of human nature? Exactly, we can't. It just isn't enough. Similarly, how can we ever base life on death? We can't, either.

But can we base death on life? Definitely.

I quote my favourite quote by Leonardo Da Vinci, "As a day well-spent brings happy sleep, a life well-spent brings happy death."

Cheers.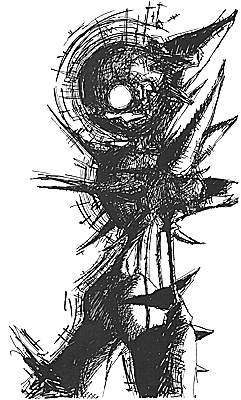 © Tag H., Galesburg, IL