All Things Go
October 10, 2010
We sat facing a wall.

We knew it was a wall only because of the streetlight that dimly outlined it. And other than our wall, we were utterly lost. We didn't mind. Sitting at our impromptu destination after aimlessly wandering the maze of city streets, we felt completely alone. Alone as if the world knew no other souls, and all daily life had disappeared with the sun. All of the city's energy was flowing, but it was just for us. It was alive for us.


We were in love with our time and place.

Leaning into each other, safe by our wall, we silently cursed time as we flowed through quiet dialogue. We could have made our eternity in that moment. Exhausted and beautiful, we were complete.

We knew that wasn't going to happen, though.

We knew this only because the sun was going to soon come up behind us and break into our life, painting our wall with harsh light and ejecting us back into the cruel world full of the strange and fearful.

But we ignored the future. It didn't matter.

We found comfort in each other and our wall.
That was all that existed.
That was forever.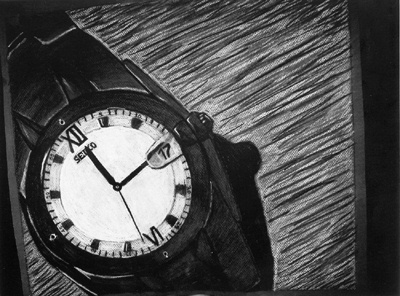 © Rachel U., Danbury, CT