Not Only Saving Lives, But Making A Difference
October 2, 2010
A written "YOU ARE BEUATIFUL!" post-it was left in the mirror of a public bathroom by Caitlin. Because of this act a mission began. People who have seen messages like these have been inspired to make someone else's day. Personally, Operation Beautiful means  we will become more aware of the issues people are facing about self-consciousness. J From just a simple gift of hope, self-esteem, and a positive message Caitlin Boyle gave us what we needed most. Her operation has taken the meaning of beautiful to different levels. The true definition n of beauty is not in appearance but the power of positive self-talk. Throughout the nation "Operation Beautiful" has the effect of changing our minds and making everyone of us encouraged and inspired to carry on this simple mission.
?These messages uplift others in ways that are beyond doubt amazing. Similar to Caitlin's note, Nicole found "You are a great mom!" in a Wal-Mart, as Alisha (recovering from anorexia thanks everyone who helped her get through it) on a beach in Hawaii leaves a message in the sand. A small act created millions  of smiles. When I'd heard of Operation Beautiful through Glamour magazine, I was really motivated by this story to do something like it. Miraculous things happen to people writing in to this program, it saved people from falling into the stereotypical thoughts about size, and it's even helped people battling health problems. I believe in Operation Beautiful because I know we don't do enough to tell each other we are beautiful just the way we are. We begin to criticize the way people look, dress, and act, without realizing how we also have flaws.
?The goal overall is stop negative self-talk. I think we could go even farther than that to the point where we stop negative group-talk. It used to be that we would look down on ourselves, but now we look beyond ourselves and judge others. What Caitlin writes is, "If this little blog only does one productive thing I hop it helps readers realize how truly toxic negative self-talk is – it hurts you emotionally, spiritually and physically." Operation Beautiful made a statement when the missions twitter hit over 2000 followers, as well as there Facebook which made 13,000 proud believers. It seems that the more we encouraged the message, "You are beautiful" the more people agreed. Little by little it is changing minds, and giving new perspectives.
?All it takes is a pen and a paper," Operation Beautiful says. Although this isn't a race for a cure, it is a cure of some sort. With such simple words it's hard to believe that we change so much in a person. These notes go a long way in our community. To say every one of us is beautiful isn't difficult, we all have individuality.  No matter what, if all of us can stand proud of our differences, I believe that we have achieved Operation Beautiful.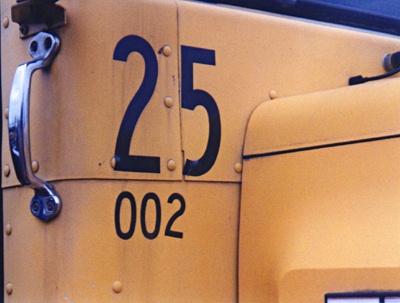 © Sammy B., Palmyra, PA