What is a friend?
September 28, 2010
What is a friend? To me a friend is a person that will always be there,in good times to share all your laughter and even bad times,to share each and every tear.A friend is like a living treasure,they understand you and they are always there,helping you out.They allways try to do what is best for you and not them because they think of you before themselfs.
They like you because of the way you are inside,not because of who you know or the way you look.That person for you is more than a friend is like your twin or your sister.They always try to give you great advice,because they love you.
A friend is everything you ever wished for,and if you have one,dont ever let go of it..and if you dont have one keep looking cause somewhere in the world is you BEST FRIEND.So now do you know what is a friend?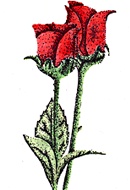 © Sarah M., Phoenix, AZ