Symbolism in "Heart of Darkness" by Joseph Conrad
September 12, 2010
Heart of Darkness has an overall theme of darkness in human nature. It portrays, through the story of Marlow and Kurtz the bleak aspects of humanity. Conrad, the author, is able to convey this darkness through his gloomy, ominous, and sinister descriptions of the setting and characters. His imagery gives the reader a sense of foreboding as his depiction of his surroundings foreshadow the atrocities Marlow, the narrator, is to witness.


The setting Conrad illustrates becomes a symbol for the "heart of darkness" that existed not only within Kurtz and Marlow, but within every human. Marlow's depressing and dismal surroundings become representative of the shadows within the main characters' hearts and souls. It could be said that the atmosphere Marlow described was alike to what was inside his and Kurtz hearts. Marlow says, "…then the night came suddenly and struck you blind….(p 35)." This can illustrates the idea that with the darkness and fogginess of not only the physical environment but also the darkness of self-interest and rapacity one may lose the ability to see physical and moral blackness.


The becomes especially significant in the incident of the heads on the stakes near Kurtz's place. Because of the dark, Marlow is at first unable to see what these "balls" were. As he gets "a nearer view" he sees what they really are, and is not shocked. How would he have reacted if he had seen these in the light of day, when the barbarity would seem a hundred times more appalling? Would he have been able to see this as an inhumane act on Kurtz behalf if he had first seen these heads clearly in the light rather than as a "symbolic" action as he saw it in the dark?


Darkness is an important element in the novel as well as a key symbol. The phrase "heart of darkness" can be interpreted in two ways: first, as the epicenter of darkness, which is the Congo colony Marlow is in; second, it can mean a heart full of darkness, evil, and corruption, which would be Kurtz's as well as Marlow's. The darkness in the novel can be taken to symbolize many themes in the novel. Overall, it adds to the premise of human greed, corruption, and heartlessness.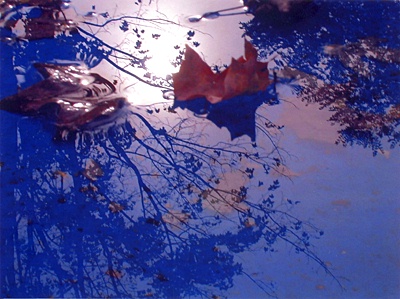 © Angela B., Holland Patent, NY