Immortal Wound
August 26, 2010
How can one be wounded, but feel no pain? How can one be dead, yet breathe? Ask one self, does your breathing, compelled by instinct, prove life? Is life itself defined by the clockwork one's perpetual heartbeat, or the ability to feel,
think, and smile?

I prefer the latter, although in practicality, one would not work without the other. If one's heart was beating, and yet they were incapable of feeling, it would not fall under the category of life, no… It wouldn't be living, rather
just, enduring.

But, I diverse. I myself feel at the peak of living; I feel pain, love, and a fuzzy feeling when I get up too quickly. I also feel pride, for a variety of things actually, not for my average stature, not even for my talents, I feel pride because I can overcome immortal wounds.

The phrase Immortal Wound has probably been said many, many times before, but for the purpose of this essay of mine, let's say it's entirely original and that I'm a secret literary genius, but again, I diverse. The meaning of said phrase, in my mind, is a deep, gushy way of saying, bad memories that will stay with you until you fall into your eternal slumber, or whatever it is that your own faith has lead you to believe.

I suppose, different people handle things differently from the next person, and so an immortal wound could mean many different things to many different people, it may be a traumatic memory, or a physical reminder of hardship or tragedy, or to those of us not blessed by Lady Luck, both.

I have a few, I'm not just being melodramatic, I promise. Not that I'd like to openly discuss any of them, but what makes me living is my ability to receive a harsh panging feeling of guilt and despair when I recall them, the very feeling I'm feeling right now. Who knows, maybe you've recollected something, and like me, you feel what I feel.

I wrote this essay for my personal release. I wrote this to myself, but as If I'm writing it for a wide audience, who knows, it could be for a wide audience someday… but again, I diverse. I wrote this because I know that when I cannot feel anything, no sorrow, no joy, not even indifference, just nothing, I will know that I will not have to end my life, as it has already ended. And what I will know is that when I feel like my heart has been violated, and when I feel a tear, kiss my cheek as it rolls towards it's descent to fall upon my shoe, I will know I'm alive, and as long as I am alive, I can and will overcome anything.

I find joy in many things, the words of Damien Rice, the tickled ivories of Frédéric François Chopin, the minimalism of Ludovicio Einaudi, but now, I can find joy in pain, in a masochistic way, I know that pain is a reminder I'm alive.

I hope now, you, assuming anyone has took the time to read through my incessant ramblings, will feel the same.

Thank You.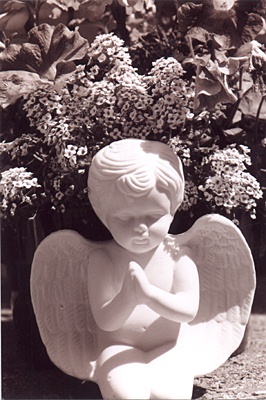 © Laurie T., Hopkinton, MA