Contemporary Voice on Classic Ideals
July 15, 2010
Teenagers can experience loneliness, as they are growing up and experiencing many different raw emotions and hormones that they've never went through before. Sometimes it can be just a feeling and it might not even have a real reason for it. Teens could feel alone and that no body cares for them, even though they have their family there to support them. As an adolescent boy or girl grows into a teenager, they seem to get farther away from their parents and they don't want to talk or spend time with their parents or family as much as they previously did. That can spark a feeling of loneliness and lead to anger and sadness.


Teens can become confused and lose a sense of priorities and importance of family values. They may feel isolated even with friends because they think no one understands them or where they are coming from. It is a natural thing for many teens to feel this way. Other teenagers may not be as social, and can become an outcast in society and can be shunned by their peers. This situation can be a lot worse in the long run for a teen and can cause emotional and psychological problems that may become permanent. In some cases, a teen can feel neglected and may want to exact revenge on his or her peers.



In modern times this can relate to loneliness that American soldiers in the current War Against Terror may feel. They are very far away from their families and are isolated from American society. They will feel lonely no matter what because everything that they were comfortable with back home has been taken away from them. A teenager does not have it nearly as tough as a teenager in any way, but the loneliness can relate somewhat to that of an American soldier. A teen may feel that he or she is walking on a lonely path with no helping hand, and may feel like giving up, where a soldier has to keep moving forward and has to block out the loneliness in their mind. Soldiers have each other but they don't have the comforts of their own home and their supportive family and friends, they really don't know what to expect everyday, and must be willing to sacrifice everything, every single day. Teenagers have a very different situation, they are lonely inside their own minds but are not physically lonely, because they are still at home and have a family and friends. One thing that may make a teenager feel lonely is seeing their friends with a girlfriend or boyfriend, and them not having either. They may think that no one wants them or finds them attractive, and that can lead to the loneliness.



In summation a teenager has a different path then a soldier for sure, but may feel the same characteristics of loneliness, like those in Of Mice and Men. The everyday lives of both of these chess pieces in society are different and different variables come into play, but the depression of loneliness may sink in, and affect both of their lives. Both of these situations are relevant in today's society in America and are taking place at the same time, and it is interesting to look deeper into the situations of two different individuals, who may be experience the same feelings in life.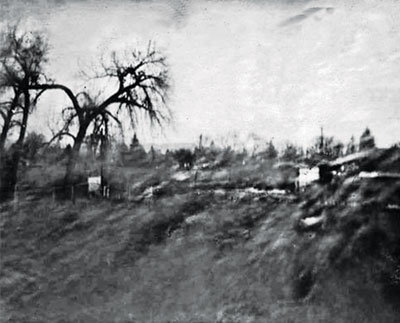 © Matt P., Monte Vista, CO