Math Class
June 16, 2010
Ever wonder why anyone would step foot in a math class, much less Diane's math classroom. After you first step foot in her classroom you see origami hanging form the ceiling and a stack textbooks to the right. There should be a sign above the door that says "You are about to enter hell, good luck." Everyday is a little different, but still the same as the day before that you were in there. You go over the homework from the night before, get new home work, and start new home work.
You will be sitting there, not knowing how to do the work, asking the people at your table on how to do the work, when they know only as much as you. You could try and try to ask the teacher what to do but the longest response you will get is "Ask the others at your table! I'm busy grading papers!" When you can see that she is clearly available.
Sometimes after we have tests, she will show us how to do the material and then we all think "thanks so much for helping us now!" or "that's great, I wish you told me sooner. After all our studying for the SOL's, we do origami. You may think this is fun, but your completely wrong! All you can hear Diane say is " The edges have to be creased! There shouldn't be any holes in that cube! There shouldn't be to much white showing!" then when she says she cant help other kids come back to you for help.
When your finally done with theirs and start yours the school years over, and if you have the worst luck on the face of the earth you will have her class again next year. Welcome to hell, good luck.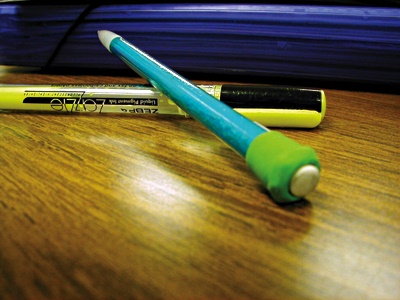 © Brad H., Lemont, IL