Pub Sub
May 25, 2010
The Composer of Barber of Seville was born on February 29, 1792 in a town called Pesaro, a town on the coast of the Adriatic in Italy. His father, Giuseppe was a horn player and his mother Anna was a singer. He started his music career at the age of six playing the Triangle in his father's musical group. In 1796, Rossini's father was sent to prison when Austria restored the old regime. When this happened his mother took them to Bologna, making a living as a singer in many theaters. When his mother was away he was frequently left in care by his old grandmother. In 1805 he appeared at the theater of the Commune in Ferdinando; his only appearance as a singer.

He was also a capable horn player, following the steps of his father. In 1806, he became a cello student under Cavedangni at the Conservatorio di Bologna. The following year he was admitted to the counterpoint of Padre Stanislao Mattei. His first opera "The Marriage Contract" was produced in Venice when he was 18 years old. Two years before, he received the prize at the Conservatorio of Bologna for his Cantata Il pianto d'Armonia sulla morte d'Orfeo. Between 1810 and 1813 at Bologna, Rome, Venice and Milan, Rossini wrote operas of varying success, the most notably la pietra del paragone which made the 20 year old composer into international fame. By his 21st birthday he had established himself as the biggest opera idol in Italy. In 1815, he retired to his home in Bologna, where Domenico Barbaia contacted him with an agreement that made him musical director of the Teatro San Carlo and the Teatro Del Fondo at Naples.

Rossini's most famous opera was performed on February 20, 1816 called The Barber of Seville. Later in his life he claimed to write the opera in twelve days. Within the years of 1815 and 1823 he had produced 20 or more operas. In 1822 he married the opera singer Isabella Colbran. In that same year he moved from Italy to Vienna. In 1829 he went back to Bologna. His mother had died in 1827 and he was very anxious to be with his father. His first wife died in 1845, and on August 16, 1846 he married Olympe Pelissier. Later on he had many physical and mental illnesses, he slowly returned to music composing little trifles intended for private performances.
He died at his Country house on Friday November 13, 1868. He was 76 years old. He was buried in Pere Lachaise cemetery in Paris, France. In 1887, his remains were moved to Florence, at the request of the Italian Government.


The Barber of Seville


The Barber of Seville is an opera in two acts by Gioachina Rossini. The Premiere of this song was on the 20th of February 1816 in Rome. It was also one of the earliest Italian operas to be performed in America at New York Park Theater. This piece was proven to be one of the greatest masterpieces of comedy within music. This opera was previously been composed by Giovanni Paisiello. Though the work of Paisiello triumphed for a time , Rossini's later version alone has stood the great test of time and continues to be great. The opera starts out in a public square outside a house. The actor's roles are Rosina as Dr. Bartolo's ward, and Doctor Bartolo as Rosina's guardian, these are the main correctors in his opera The Barber of Seville.

Musical Analysis


This song is written in the key of e major. It starts out a little bit fast and it keeps the same tempo through out most of the song. This song has a lot of dynamic changes from loud to very quite. Through the first page it is written with F#s and on the second page it is written with F#s and E#s. This song picks up speed through out the whole song.

Recordings

In the first recording that I listened to was pretty good they had good dynamics and they stayed together through out most of the song. I watched it on youtube so I saw that one of the violins got lost so they stopped, looked up at the conductor and got back on track with the rest of the orchestra.

In the second recording that I watched and listened to I thought they did fairly well, but I kind of thought that the separate instruments were not together and their dynamic change was okay but the change was not that big of a difference.
I thought that the first recording that I listened and watched was the best because they had a lot better sound quality and they were a lot more together.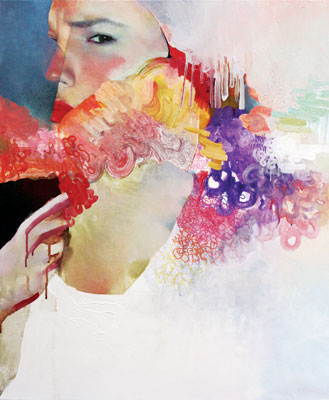 © Winston C., Jamaica Plain, MA