walk it off, you will be fine,,,,,,, not >:D
June 15, 2010
Riding a bike at night is fun, but it's not fun when you get picked up by the police. At 10:00 PM I went riding with my friend; we saw this one tree with toilet paper on it. We were out by Wal-Mart (my stupid friend was looking for a smoke). I was turning around to head home but the police car pulled in the parking lot. He searched my pockets and my friend's pockets, then he put our bikes in the trunk of the police car. The last thing I saw before he drove to the station was the time in big letters - 4:30 AM. My friend and I made an agreement to be back to my house at 5:00 AM, but we didn't make it; well, I didn't. They let him go when we got to the station because he was considerd an adult at 17. They called my mom and she, thankfully, came and picked me up.


October 9, Court day

I was nervous when they called my name to go up to the front. After all was said, the judge gave me 25 hours of community service. I did my time at the Salvation Army in Moline; it was hard work, but I got it done. Only once I almost fell in a clothing bin because I was very tired.

Thank you viewers for reading part of my bad times.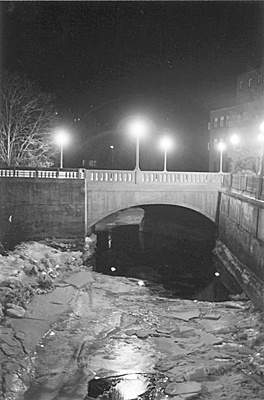 © Peter G., Glenburn, ME