sacrafice
June 9, 2010
When my father died, my life went to sad to madness. No more playing with my dolls, no more going outside, any more fun for little jasmine I got skinnier and even quieter. Doctors would say it was normal, that it would eventually pass, and I would live my normal life; but it was all a lie. I was depressed.

Before his life reached an end, I remember him saying something about how he loved us no matter what. That he would love us till he died. What hurt me more is that I was only six and I saw how he suffered with his own death, in front of my eyes. To tell you the truth, this story is not to make you feel sorry for me. This story it's made to show you that no body can love you more than a mother. That when a father dies a mother is the father and mother put together.

I remember her sad face but with a smile every morning. She would tuck us into bed and read us a story. Even though she lost her husband, she was still fighting. We could trust her in any way. My mother was new best friend. Once I saw her crying and I remember giving her a warm kiss on the cheek and her giving me a smile in return, Showing me a thank you for caring.

My mom had jobs back then she only saw us for six hours every day. Sunday was the only day she could take a rest, my mom by herself now with us. I begged her and cried to her to let us be with her for a while, at least for an hour. She responded to us with a smile and a kiss on the cheek telling us, "I love you, be good in school" In school kinder and first grade was hard. I couldn't stop thinking about my dad. A while passed and school was out; my mom came, I was very happy, seeing my mom was what I looked forward to during the hard days of school.

When I was in 2nd grade, my life started to change. My mom met a guy named Pedro. He is now my step dad and my mom started having more time with him and sort of forgot she was sad. She had time because after work when we came from school she would be there with a hug. My mom had two children with him and we had our discussions but we would sometimes work it out. I and my mom were closer then ever. We had good times (when I had money that they gave me) and fun.

I simply wanted to be older and skip school and be with my mom. I wanted to be able to help her, but I was only six. There wasn't anything I could do but be good. I wish that day would have never happened. It scarred me. It's something I hope no one has to go through. That is the reason you should always thank your mothers. They gave you birth and they work hard for your future. They will do everything for you to be ok.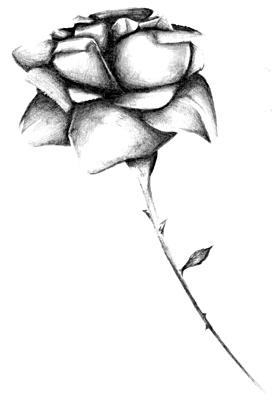 © Yisrawayl G., Philadelphia, PA